Adhesives and Sealants Accessories
Accessories for adhesives and sealants amplify the effectiveness and reliability of GP Reeves dispensing systems. We offer a variety of equipment to monitor flow and maintain specific material conditions adding to the capabilities of our adhesive and sealant dispensing equipment.
Why Adhesive & Sealant Accessories from GP Reeves?
The accessories offered by GP Reeves for adhesive and sealant dispensing help to take assembly processes to the next level. Our wide array of flow meters, controllers, heated options, and more propel production lines forward. From enhancing the efficiency of systems that foster the dispense of complex 2K materials, to ensuring UV cure materials don'e have access to light, our range of systems are sure to elevate your assembly process. For decades, customers have been continuously impressed by the ways through which GP Reeves amplifies their production lines. Some of the ways we provide excellence include:
Ultimate curing management for even the most unique of materials
Enhanced efficiency and effectiveness for adhesive and sealant dispense systems
Customizable options allow for every specification to be addressed and accommodated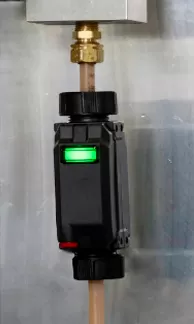 GP Reeves Customer Testimonial
"The GP Reeves team really took care of my dispensing challenges. They walked me through each step of the process and offered a solution unlike any other provided by [GP Reeves Competitor]. For a quality solution, I'd definitely recommend using GP Reeves"
Adhesive & Sealant Accessory Solutions
GP Reeves has cultivated a range of cutting-edge accessories to elevate adhesive and sealant material dispensing. From nitrogen blankets to control systems, we have an innovative collection of devices to provide you with the best dispensing solution possible. In addition to our standard line of adhesive and sealant accessories, GP Reeves also specializes in the customization of dispensing products. A custom solution ensures you receive a system with components as optimal as can be for your unique dispensing needs. For a free consultation about how GP Reeves can elevate your production line, get in touch with one of our specialists today!
Product Selection Guide
To select the right accessory for your adhesive and sealant dispense system, it is critical to consider the material you wish to dispense. If your material requires heat to assist with flow, a heated hose is great for providing internal heat of up to 140°F/60°C to the material. A system designed for use with moisture cure materials would benefit from the use of a nitrogen blanket system, which ensures no air will make its way to the material and accidentally cure it. We also offer flow meters, which confirm the volume of material flow at critical dispense points.
Heated hoses have been designed for material that requires heat to assist with flow. Heated hose assemblies are available in a variety of sizes, lengths, and options to provide proper components for your dispensing needs.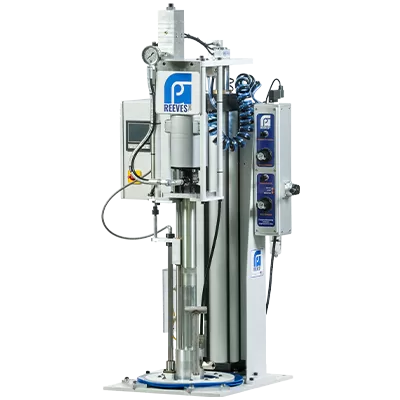 Nitrogen blankets are the perfect addition to a system designed for use with moisture cure materials. The layer of nitrogen between your material and the open air ensures that no air will make its way to your material, protecting it from accidental curing.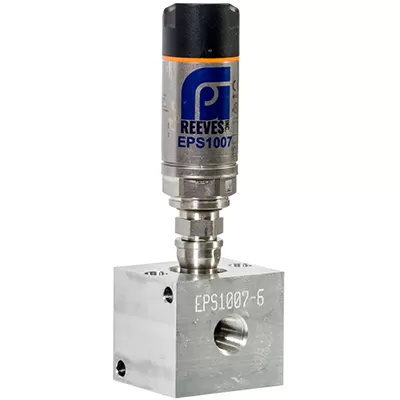 Electronic pressure confirmation devices use single or dual set-points to confirm proper material pressure and can be mounted anywhere in a system.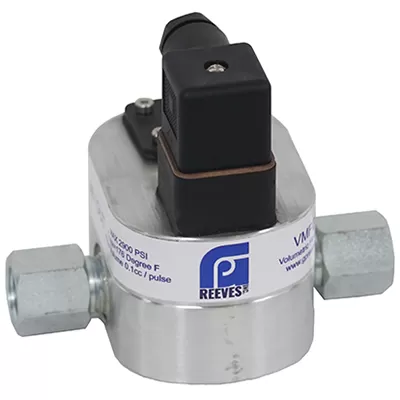 Several types of flow confirmation devices are available depending on function and feedback signal. All flow confirmation devices are meant to detect flow failure at critical dispense points.