Oil Dispensers
GP Reeves designs and manufactures an extensive line of positive displacement oil dispensers.  They work by moving pressurized oil through a measuring chamber where a powered piston controls the transfer volume; the dispense is directly proportional to the piston area and piston travel. Our GSS and GPMD dispenser families use a mechanical adjustment stop to adjust the volume, which is ideal for applications where the volume will be set and rarely adjusted. GP Reeves also creates AA dispensers, which use a PLC to control the piston movement allowing the PLC to control and adjust the volume, which works better for applications requiring recipe control or ultra-precise dispenses.
Why Oil Dispensers from GP Reeves?
GP Reeves has been innovating oil dispensing solutions ever since we opened our doors in 1971. Since then, we've continued to enhance and develop dispensing options to provide customers all over the globe with the accuracy and efficiency they need. With our ruthless determination for advancement and passion for quality, GP Reeves continues to push the envelope when it comes to production oil dispensing perfection. Although our customers have witnessed a multitude of benefits from the utilization of our oil diespensers, some of the common advantages they've noticed include:
Positive displacement dispensing allows for extremely accurate oil delivery
Our patented air removal process ensures only airless oil is dispensed
The quality of our equipment allows for increased efficiency and product quality
GP Reeves can customize oil dispensers to meet your exact specifications
GP Reeves Customer Testimonial:
"We have an automated system from GP Reeves that's given us the best oil dosage possible. We never have to worry about inconsistencies or error. Our engineers and operators can be confident with each oil dispense"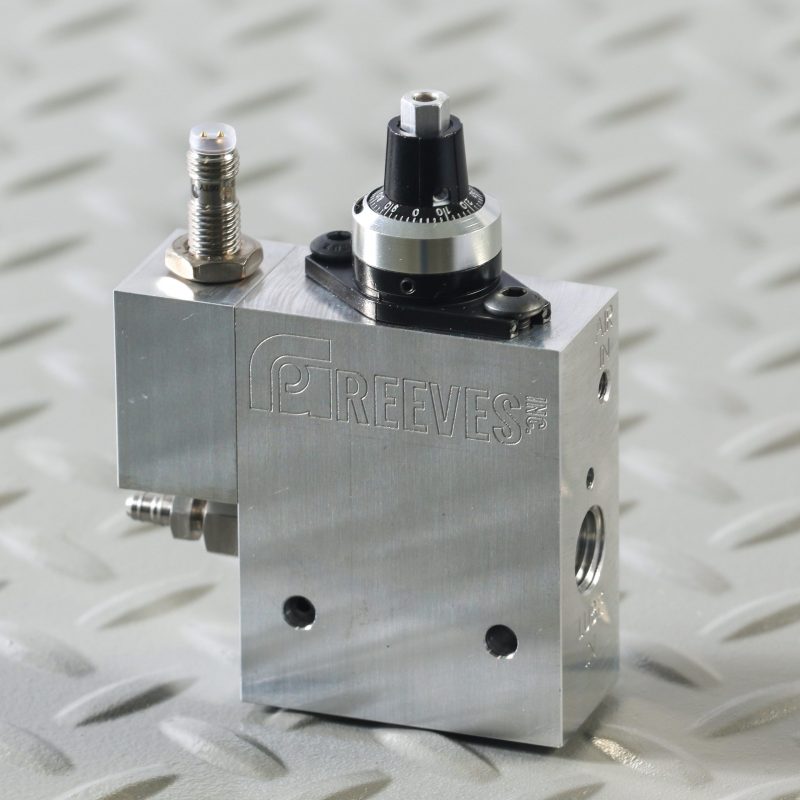 Oil Dispensers Process
GP Reeves is known for its customer service and prioritization of customer needs. This is one of the reasons we work so enthusiastically toward creating innovative and effective solutions for oil dispensing systems. Our engineers have developed a range of dispensers to provide various pressures, volumes, and operations per minute – offering assembly lines with a range of options for their oil applications. Additionally, GP Reeves is proud to offer custom solutions to ensure all needs are met. Whether your oil application is pretty simple or terribly complex, we have a dispensing solution to complete the tasks required with efficiency and accuracy. For an oil dispenser that simplifies your assembly line, get in touch with us today!
Oil Dispensers Selection Guide
To select the right oil dispenser for your specific production needs, a few things should be considered. Start by identifying the volume requirements for your application. GSS/GSSM dispensers are great for smaller outputs that require quick dispenses. GPMD11000 series dispensers are great for lower inlet pressure, medium output applications. Our GPMD3000L series dispenses larger amounts with considerations for higher pressure desires. In applications where the dispense process needs to reject air or include recipe control dispensing, we also offer AA dispensers which dispense at controlled rates for even distribution and are controlled by separately purchased PLCs.
AA3 Pneumatic Oil Dispensers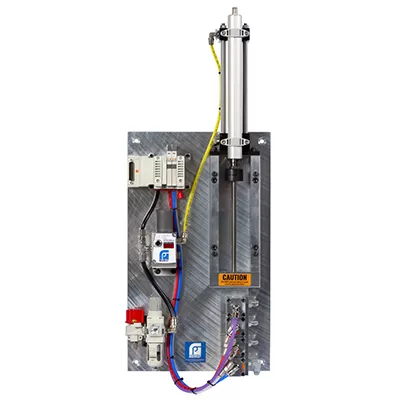 The AA3 pneumatic AA dispensers allow for PLC volume and rate control without the added cost of a Servo. AA3s can be used for multiple dispense sizes and are recommended for continuous flow applications.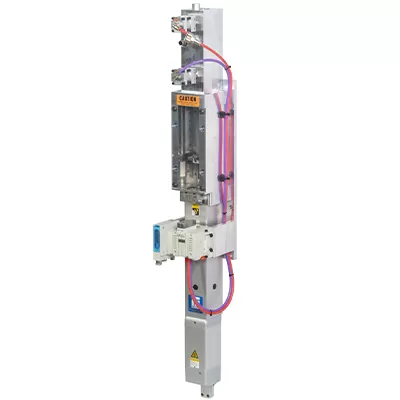 AA9 servo dispensers are PLC controlled and include our patented air removal process. These are great for applications where volume confirmation, accurate rate control, or recipe volume control is required.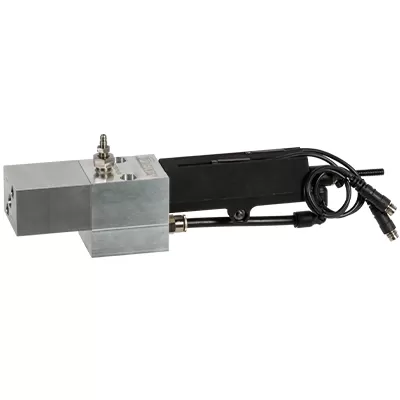 GPMD11000 Dispensers provide accurate dispensing of 0.02 cc to 6.20 cc shots of oil using positive piston displacement.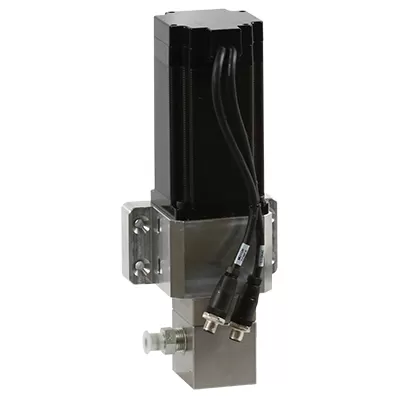 Available in many styles, the RotoMeter series is ideal for a multitude of oil dispensing applications. The rotary design allows for precise dispenses as well as a continuous fill of material.
GSS and GSSM Air Operated Oil Dispensers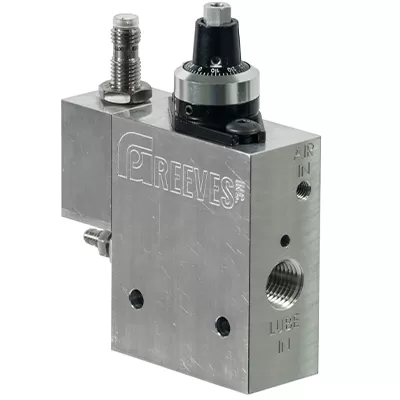 GSS and GSSM Dispensers use adjustable volumetric piston displacement to dispense shots between 0.001 – 0.066 cc up to 180 times per minute.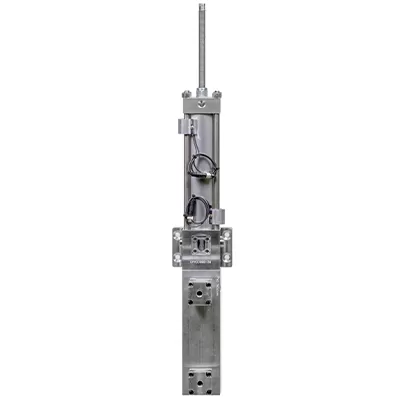 GPMD3000L Dispensers are good for high inlet pressure, high volume applications and have optional control packages available.