Oil Preparation
Oil preparation devices from GP Reeves ensure that only clean oil with the correct pressure is delivered to your dispenser. Our filters and regulators maintain oil at the exact specifications of your dispensing needs. The use of preparation tools will facilitate ideal conditions for your material as it moves from source to dispense.
Why Oil Preparation Solutions from GP Reeves?
In the past 50+ years we've learned what to do in production dispensing, but we've also picked up on some stuff that you definitely shouldn't do. One of these things is feeding a dispense system with material that isn't properly prepared. This is why we strongly recommend utilizing some sort of preparation device with a system. Our oil preparation products include filters and regulators, ensuring all oil entering the dispensing system is debris-free and the appropriate pressure.  Some common benefits of our oil preparation equipment include:
Equal pressure can be applied throughout the system's procedure
Clean oil free from debris won't impact your dispense
Customizable options allow you to meet unique oil preparation needs
GP Reeves Customer Testimonial:
"To prepare our oil material for its dispense process, we rely on GP Reeves. They're the only ones that can give us exactly what we're looking for, there's no need to compromise"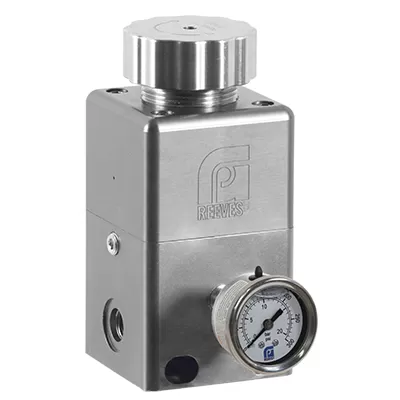 Oil Solution Process
The engineers have spent years inventing and improving oil preparation equipment to make sure customers receive the best solution possible. Our variety of filters and pressure regulators are made to offer a practical and reliable way to ensure oil that flows to a dispenser is clean, protected, and kept at the right pressure. GP Reeves has created a few different options for each device, including various body materials, inlet and output pressure ranges, and port sizes to provide assembly lines with a  preparation unit that's best for their unique application. Additionally, we've also worked to expand our customization capabilities, so machinery can be tailored to accommodate extremely complex or challenging processes. To ensure your oil is maintained as well as possible, get in touch with a member of our team today!
Oil Preparation Selection Guide
When considering the best preparation devices to optimize your oil dispensing procedures, it is important to consider a few key aspects of your process. If debris exposure is a concern, we recommend an oil filter to mitigate potential contamination. If your pump gives material pressure that differs from what your dispenser can use, we offer oil regulators to ensure the material is maintained at the optimal pressure for your dispenser.  Preparation devices can be used individually or can be paired together, we strongly recommend the use of them in critical applications.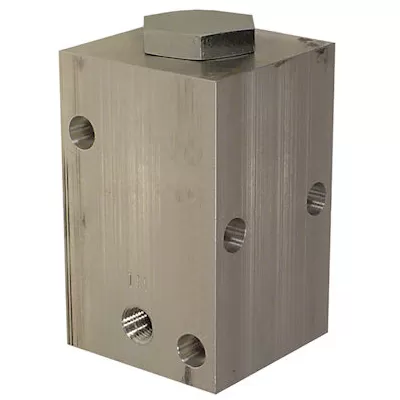 Oil Filters are ideal for protection of pressure regulators, dispensers, and other sensitive components. They help to ensure that metal chips, foreign material, and other debris don't get into the material or clog the dispensing system. Various levels of filtration are available utilizing different mesh sizes.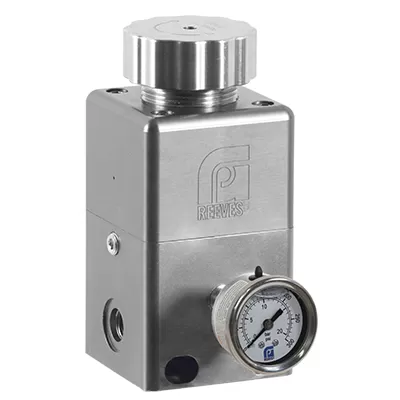 Pressure regulators are often needed to reduce the supply pressure to the dispenser since most air-operated pumps cannot supply material at low pressure.