Adhesive and Sealant Preparation
With the use of our GP Reeves preparation devices for adhesives and sealants, you can ensure that material is being delivered from source to dispenser at the correct specifications. Adhesive and sealant preparation devices include pressure regulators and material filters that can be used with a wide range of adhesive and sealant materials. Though these products vary in their operation, the main goal of ensuring your material makes it safely through the dispensing system remains constant.
Why GP Reeves Adhesive & Sealant Preparation Equipment?
Adhesive and sealant materials can be complex and hard to properly manage. This is why it's especially important that these materials are properly cared for throughout the dispensing process. GP Reeves has diligently considered the distinctive aspects of these unique materials to create the best solutions possible for adhesive/sealant preparation devices. Our innovative preparation technologies work to keep material clean and pressure regulated so that your assembly line runs as smooth as can be. Some benefits of integrating a GP Reeves adhesive/sealant preparation device include:
Assurance of clean material for your dispensing process and the end-product
Proper management of material allows for high cost-effectiveness
Customized options ensure every specific consideration is met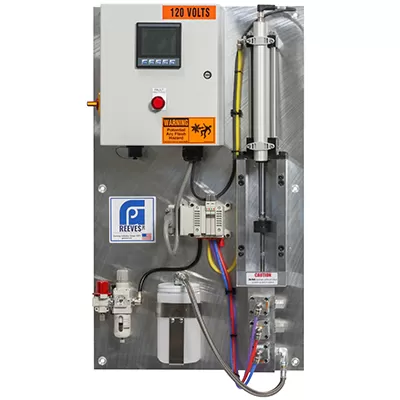 Adhesive & Sealant Preparation Process
The team at GP Reeves is eager to alleviate the obstacles that inhibit a perfect material dispense. To ensure material flows through your dispensing systems as optimally as can be, we've developed an innovative line of standard products to prepare adhesive/sealant materials for a flawless journey through the assembly process. These preparation devices have been created to regulate pressures, keep materials clean and usable, and maximize the potential of your dispensing system. In addition to cultivating an advantageous line of standard preparation devices, our team is also passionate about customizing preparation devices to ensure customers can obtain the best solution possible for their process. Get in touch with us today to see how we can design an adhesive/sealant preparation device for your unique application!
Adhesive & Sealant Preparation

Selection Guide

When identifying the preparation mechanisms most optimal for a dispense system, you'll want to account for the type of material being used and whether or not this material needs to be filtered. You'll also need to consider what source and dispenser combination you'll be using. If the source outlet pressure is different from the dispenser inlet pressure, you'll need a material pressure regulator. Our preparation devices accommodate a range of pressure and curing types.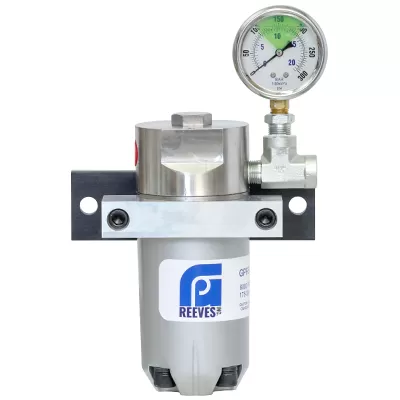 Pressure regulators are used when the outlet pressure from your material source is different from the required inlet pressure for your dispenser. Many dispensers require a low-pressure supply and most of our pumps cannot supply material at the required pressure. Pressure regulators can be used with all types of adhesives and sealants.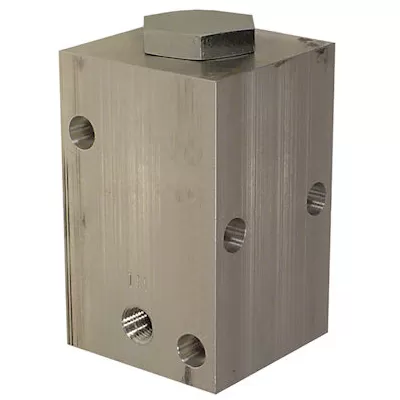 Material filters are ideal for protection of pressure regulators, dispensers, and other sensitive dispense system components. Metal chips, foreign particles, and other debris can get into the material and if not filtered out, can clog the dispensing system or become a part of your product. These products do not work with more sensitive materials, like UV and moisture cure.