ENERGY STORAGE DISPENSING SOLUTIONS
Since GP Reeves specializes in customizing equipment to meet your needs, we are a great option for battery makers who don't want to deal with the wasted material, cost, and downtime of other companies' standard products. We prioritize the unique desires of each battery maker to ensure we create a system that exceeds their expectations and propels their advancement. We empower you to power the future.
Benefits for Batteries
Because the team at GP Reeves consists of such an array of creators, critical-thinkers, and leaders, we are constantly on the hunt to improve. We're always determined to advance our skills, talent, equipment, and people to ensure our customers have access to the most advanced dispensing equipment possible. This is no different when it comes to projects for the energy storage industry.
When we ask our top customers why they love working with us, we learn that they've recognized these usual improvements:
Higher Production
Capacities
Elevation in 
Product-Quality
Elevated
Cost-Effectiveness
Production Line
Efficiency
Easier Operation
Procedures
Revolutionizing Battery Production
GP Reeves has provided battery manufacturers of storage components, EV batteries, renewable energy storage systems, and more with unmatched dispensing solutions. Our engineers have worked to develop solutions for potential challenges faced by developers and manufacturers of sustainable energy storage. From electric vehicle (EV) battery systems, industrial energy storage options, and batteries that provide clean energy to heavy equipment, to smaller options for recreational vehicles, medical products, bikes, and consumer products – GP Reeves can do it all! To see how we can support your unique energy storage application, get in touch with us today! We'd love to configure and customize a system to meet your exact needs.
EV Solutions
We work with top OEMs globally to configure advanced batteries for innovative electric vehicles.
Our team has experience with soft-pack, cylindrical, prismatic, and custom cell formats.
We can dispense with more precision than competitors dream of.
From electric excavators and semis to light vehicles, we've electrified it all.
Storage Solutions
GP Reeves can deliver the most complex materials for applications from small residential units to large industrial powerhouses.
We customize our machinery according to your unique design needs.
Our automated dispense systems allow for manufacturing ease with large scale systems.
We're experts in solar, wind, and hydroelectric systems and the batteries that support them.
GP Reeves has successfully worked with some of the most challenging materials available.
Our systems reduce material waste, provide exemplary efficiency, and increase production sustainability.
Our Experience
The significance of energy storage development is continually on the rise, and GP Reeves is aware of how impactful advancements in this sector can be. We've already assisted in numerous applications relating to battery and energy storage technology, and these projects have only fueled an even deeper desire to continue solving the challenges of these innovative industries. One example of our work is depicted in this short video. Take a look to see how GP Reeves tackles clean energy!
A few fans of our advanced battery dispensing machinery: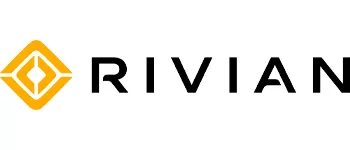 Battery Applications and GP Reeves
GP Reeves is able to tackle the challenges of clean energy developers across industries. We've helped numerous companies reach their energy storage goals by increasing power densities, battery cell duration, and the quality of battery modules overall. Some ways we can improve the battery process include the development of:
Electric vehicle (EV) batteries
Long-duration energy storage systems
Industrial batteries
Electrified heavy equipment
Energy systems for agricultural equipment
Battery powered aircraft components
Electrification components for rail systems

Electric traction drives for rail usage

Energy storage systems for construction equipment
Electrified marine propulsion
Industrial machinery systems
Battery packs for medical applications
Batteries for downhole oil and gas applications
Electrified reconnaissance robots and UUVs
Energy storage systems for autonomous vehicles and robots
Material Dispensing
Battery production can be a rigorous and costly process. It's important to effectively deliver materials in a precise manner to ensure that no excess material is wasted in the process. GP Reeves can confidently dispense a variety of both one and two component materials for battery related endeavors, some of which are listed below:
Electrolyte Material
Battery Acid
Epoxy
Polyurethane
TIM (Thermal Interface Material)
Cyanoacrylate
Hot Melt
RTV
Anaerobic material
UV cure material
Silicone
Hot Butyl
Our Energy Storage Development Process
The team at GP Reeves works diligently to ensure your clean energy endeavor receives the most intentional and advanced dispensing solution possible. Although we customize and configure our machinery around the process and materials you desire, here are the usual steps we take to bring you a successful and effective dispensing solution:
Analyze: The team at GP Reeves has an intense focus on the pursuit of improvement. We collaborate during an analysis process to assess your battery assembly's materials, surfaces, challenges, goals, and environmental conditions to determine the best solution and the optimal way to get there.
Design: Utilizing the knowledge gained from collaboration, our team works to design a solution that will perfect solve the task at hand. We're mindful of sourcing local or otherwise readily available materials to ensure your products aren't held up by the current, unreliable supply.
Assembly: After we design a system that exceeds customer expectations and meets the needs of even the most unique application process, we work diligently to build an intricate dispensing system. Our team works to ensure the best parts are manufactured and that the system is programmed to provide a maximum level of effectiveness and success to your operations.
Testing: Once we feel as though the system is complete, we test and prototype the application to verify feasibility and functionality. We replicate the application's surfaces, materials, environmental conditions, and other variable elements as much as possible to make sure the process is satisfactory.
Continued Support: The team also offers installation assistance and support service to make sure the dispensing system integrates and operates to your highest standards. After installation is complete, battery makers will gain an elevated production capacity, increased product quality, and a new level of assembly line effectiveness.
GP Reeves Customer Testimonial:
"I couldn't be happier with your level of engagement and effort on this.  I have to say, [a certain competitor] fell way short to matching your contribution.  I'll definitely lead with your solutions…"
Interested in a free consult to see what the Battery Development process looks like for you? Contact our team today!
How Could We Help You?
GP Reeves continues to advance battery manufacturing process with our custom, turn-key, advanced dispensing systems.
We've worked on a wide range of battery related projects, a few general applications are listed below. Got a challenging material or unique application process? Don't worry – we've been there, done that. Get in touch with us today to solve even your most unique dispensing application.
Adhering Anode, Separator, and Cathode Layers
Materials Involved: UV-cure adhesives, epoxies, 2K materials, hot melts
Battery cell components can require precise amounts of material to be delivered to 100 electrode layers or more. Additionally, components such as separators, soft-pack external castings, and safety vents often need delicate application of material to provide enhanced product quality and increased safety. To maintain warehouse efficiency and effectiveness, these dispenses need to occur fast and accurately. Generally, these types of applications require a quick delivery time between 1 and 4 seconds per material dispense. GP Reeves can accomplish this type of battery manufacturing with ease and has maximized production efficiency and improved overall product quality while doing so.
Why GP Reeves?

For your cell components, you can trust the 50+ years of experience GP Reeves possesses in unique dispensing processes
Even though this process can be complex, GP Reeves ensures that our equipment is compatible with a variety of materials and deposit formats to provide you with long lasting and reliable machinery
Our expertise in automation ensures that the process can be repeated with the same level of accuracy again and again
Electrolyte Filling
Materials Involved: Electrolytes, Battery Acid
For appropriate battery filling, dispensing products must withstand the corrosive properties of electrolyte material while dispensing extremely accurate, repeatable dispenses. The battery acid material is needed to transport the positive lithium ions between the cathode and anode layers of battery cells, so this process must be accomplished with extensive precision and effectiveness. GP Reeves has conducted battery fill projects for some of the largest battery manufacturers on the globe, with custom tooling, intelligent integration, and cutting-edge dispense systems, we're enabling battery developers to charge ahead.
We've created a variety of custom solutions specifically for battery fill projects. This ability to create innovative, effective, and accurate filling systems is highlighted in this quick clip:
Bonding Electrical Components to Modules
Materials Involved: Epoxies, 2K Materials, UV-Cure Materials
Because certain power distribution aspects require specific dispensed material formatting, it's significantly important that dispensing equipment can provide the best accommodations of electrical components possible. We've applied material to bond current collectors, current circuits, and seal electrical components from moisture or other foreign materials. With our machinery, you'll be satisfied with consistent material placement and reliable bonding between electric components and battery apparatuses.
Why GP Reeves?

Our range of dispense valves, custom components, and ability to work with complex materials enables GP Reeves to promote great effectiveness, longevity, and reliability for battery electric components.
With our automated bonding technology, the amount of downtime between cycles is significantly reduced – allowing your electrical component to module bonds to occur efficiently and productively.
Our engineers ensure material is delivered to each location precisely and reliably so that your electrical components will be supported throughout the battery's lifetime
Cell-to-Cell Bonding
Materials Involved: UV-Cure Adhesives, 2K Materials, Hot Melt, Silicones
No matter the type of battery, whether it be cylindrical, prismatic, or soft pack, it will require precise amounts of material to be delivered to cell stacks. These cells can be relatively sensitive components, so no heat or force can be applied during the bonding process. The application of material must also be extremely accurate to ensure no air pockets are able to form within the battery components, especially since these create a higher likelihood for short circuits. GP Reeves can apply airless material to these cells to improve structural rigidity and assembly simplicity.
Cell-to-Frame Bonding
Materials Involved: TIM (Thermal Interface Material), Abrasives, 2K Adhesives
Oftentimes, cell modules will be enclosed in a structure that gets sealed closed to prevent moisture, heat, or foreign contaminants to impact the internal components of the battery. If a cold plate is used, a precise dispense of material will be required to provide a strong structural bond, good thermal conductivity, and prominent dielectric strength. Because GP Reeves can deliver material with intense precision and critical control, we're the perfect team for this type of job.
Gap Filling
Materials Involved: TIM, Silicones, Hot Butyl, Epoxies, Urethanes
Gap filling materials allow a battery to possess great thermal dissipation from the heated modules to the cooling circuit components of the battery pack. This type of application needs dispensing to occur at high-flow rates and oftentimes involves robust pumping characteristics. Air cannot get into the battery system during this process, especially as it can allow for ineffective transfer of heat throughout the battery. Because GP Reeves can customize machinery and provide solutions that are resistant to abrasive materials, we enable thermal gap fillers to be reliably and precisely dispensed onto exact product components with tight tolerances and exceptional quality.
| | |
| --- | --- |
| GP Reeves has designed several gap filling systems to provide customers with increased product quality, elevated assembly efficiency, and great thermal management. An example of our work in this area is exemplified in this electric delivery truck case study. | |
Electrifying Automotive Assembly
The surge for new battery technologies has been dominated by the transformative electric vehicle industry. Recent predictions from Bloomberg anticipate the demand for Lithium-Ion batteries will grow sevenfold by 2030 – mainly due to the massive increase in electrification technology. While GP Reeves is revolutionizing the production lines of these crucial battery components, we're also advancing the assembly methods of electric vehicles themselves. Look at how we're enabling automakers to electrify their assembly lines on our EV solutions page!
Standards of Excellence
While GP Reeves possesses an innate ability to customize dispensing systems to meet your most challenging application needs, we also have a variety of standard products to assist in battery development processes. Some of our favorite products to use in battery-related projects are listed below.
Charging Ahead
GP Reeves continues to revolutionize the battery development industry with our advanced dispensing systems. Our ability to customize automated dispense assemblies and our expertise in the energy storage field has helped us provide customers around the world with the most innovative solutions possible. Think your system would benefit from increased product quality, elevated assembly efficiency, reduced downtime, or amplified power capacity? Get in touch with one of our experts today!