Grease Confirmation Devices
Grease confirmation devices take your dispensing processes to the next level, allowing for increased confirmation or control of your systems. Confirmation devices can ensure that your material meets the flow, pressure, and/or volume levels needed. These devices can be used to verify the accuracy of your dispensing equipment. Standard or custom controls systems are also available depending on the application. 
Why Confirmation Devices from GP Reeves?
GP Reeves offers a variety of confirmation devices ensuring there is an option for each need. No matter how critical the dispense is, it's important to know that your material is moving. From simple flow confirmation to extremely accurate volume confirmation, there is a device for every need. Some common benefits of our grease confirmation devices include:
Ultimate accuracy and reliability allow for dependable control
Standard or custom options of grease confirmation devices are available
Allowance of flow, pressure, and/or volume control
GP Reeves Customer Testimonial:
"Accurate delivery of grease is extremely essential for what we're doing, we have to scrap products if things aren't perfect. GP Reeves gave us a system that allows us to achieve the level of precision we need in a cost-effective way"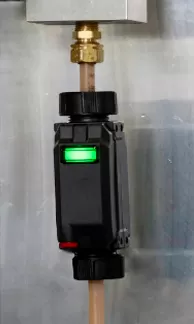 Our Grease Confirmation Solution
GP Reeves is passionate about ensuring assembly lines receive reliable and repeatable accuracy. To amplify grease dispensing systems, our team has engineered a dependable line of confirmation devices to provide maximum assurance of proper grease delivery. Our team has created devices relating to volume, pressure, and flow confirmation and we're thrilled by their history of improving assembly procedures for our customers. These various solutions can be integrated into a variety of dispensing system formats and can provide an extra level of confidence to your precise grease application. GP Reeves is also happy to recommend and supply other systems for the rest of your grease dispense process to ensure your application is empowered to maintain as much precision and quality as possible. Better accuracy and improved product quality is only one phone call away!
Grease Confirmation Device Selection Guide
When choosing grease confirmation devices, it is important to determine the most important aspects of your grease dispensing system. Whether that be flow, volume, and/or pressure, GP Reeves offers a variety of devices to confirm that material is dispensing the way it should be. We also offer standard and custom controller packages to provide the amount of control and monitoring desired. Remote support options are also available if it would be beneficial to have our service team available remotely. These devices allow a remote connection to equipment in use for extra support purposes and are available with systems that have a controller.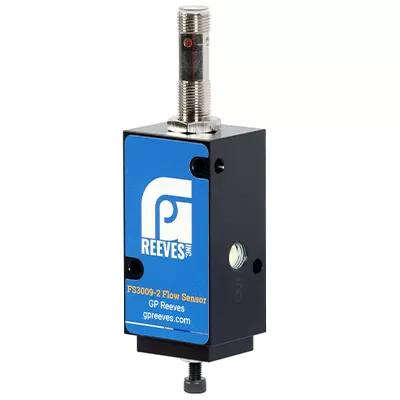 We offer three different types of flow confirmation devices based on function and feedback signal. All flow confirmation devices are meant to detect flow failure at critical dispense points.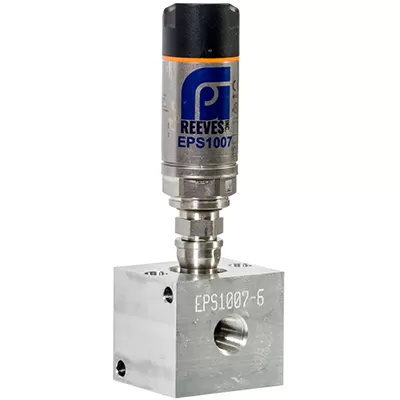 We have pressure confirmation devices that provide analog or discrete feedback in a PNP or NPN format. These devices are set to a specific range, and if the pressure is outside the range, it will trigger a signal. Some devices offer digital readout.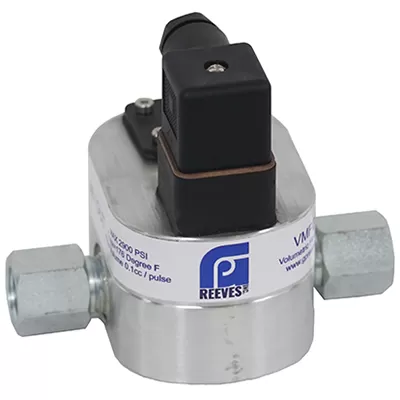 Volume confirmation devices can measure the volume of material flowing through a device. We have two specialized devices that confirm volume, VMFG and UFS.