Grease Confirmation Devices
Grease confirmation devices take your dispensing processes to the next level, allowing for increased confirmation or control of your systems. Confirmation devices can ensure that your material meets the flow, pressure, and/or volume levels needed. These devices can be used to verify the accuracy of your dispensing equipment. Standard or custom controls systems are also available depending on the application.
Selection Guide
When choosing grease confirmation devices, it is important to determine the most important aspects of your grease dispensing system. Whether that be flow, volume, and/or pressure, GP Reeves offers a variety of devices to confirm that material is dispensing the way it should be. We also offer standard and custom controlling packages to deliver you the amount of control and monitoring you desire. Remote support options are also available if it would be beneficial to have our service team available remotely. These devices allow a remote connection to equipment in use for extra support purposes and are available with systems that have a controller.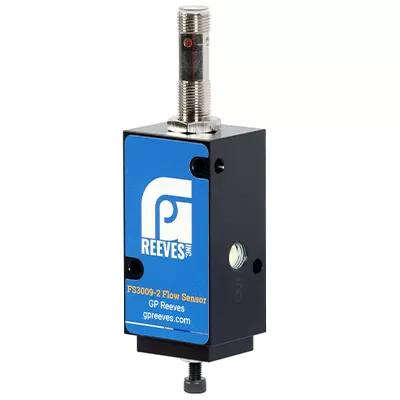 We offer three different types of flow confirmation devices based on function and feedback signal. All flow confirmation devices are meant to detect flow failure at critical dispense points.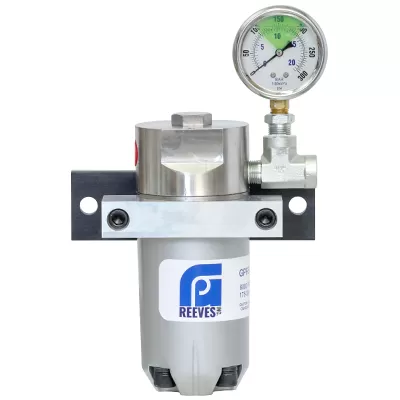 We have pressure confirmation devices that provide analog or discrete feedback in a PNP or NPN format. These devices are set to a specific range, and if the pressure is outside the range, it will trigger a signal. Some devices offer digital readout.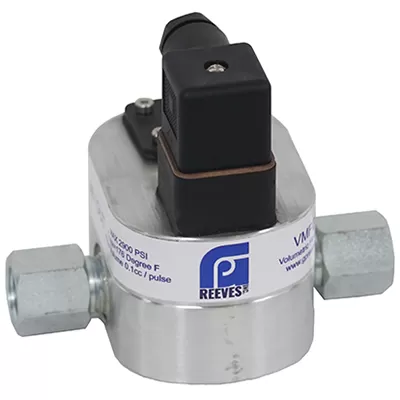 Volume confirmation devices can measure the volume of material flowing through a device. We have two specialized devices that confirm volume, VMFG and UFS.