Flow Confirmation for Grease
Flow sensors can be used for almost any application. They are used to sense flow and send feedback to a connected controller.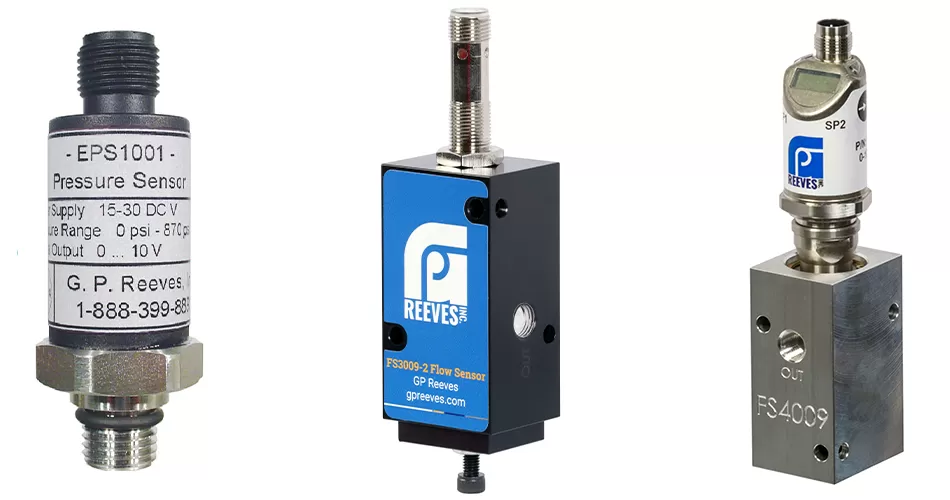 Features and Benefits
Sensor options exist for all grease material types.

GP Reeves sensors are easy to adjust.

Sensors can find small air bubbles.

Sensors are available as an option on many dispensers.

Inductive and analog options.
Configuration Options
Multiple Manifold Sizes

Low/High Pressure

Manifold or Inline Mountings
Product Details
Flow confirming devices are important in all critical applications. They can be used in situations where you need to check for a clogged nozzle, air bubbles in grease, or verify pressure. There are inductive, digital, and analog flow sensors available. Each type has its advantages, and all are useful in different scenarios. All flow sensors are designed to mount between a dispenser and the end of arm tooling. 
Analog Flow Sensors
Analog flow sensors monitor pressure spikes to confirm flow. The connected PLC can adjust the pressure spikes, and a "Delta P" can be used to allow pressure limits to self adjust as the viscosity changes. These devices require an analog input and PLC programming and work well with material that has solid particle additives.
Digital Flow Sensors
Digital flow sensors are used to detect flow in the line through sensing pressure. Using dual set-point pressure to confirm flow, where the high limit confirms that the nozzle isn't clogged and the low limit confirms that material was dispensed. Digital flow sensors do not give volumetric feedback, they just confirm that material is or isn't flowing. They are simple to adjust, and the digital readout aides in troubleshooting. They don't do well with a lot of tubing, viscosity changes, or finding small air bubbles.
Inductive Flow Sensors
Inductive flow sensors are used to detect flow in the line using an inductive proximity switch. These devices do not measure pressure or volume, they just confirm the existence of flow. Inductive flow sensors are simple to adjust and do a great job finding small air bubbles. They don't work well with material that has contamination, and they must be mounted close to the dispenser to assure dispense velocity.
Pressure Confirmation for Grease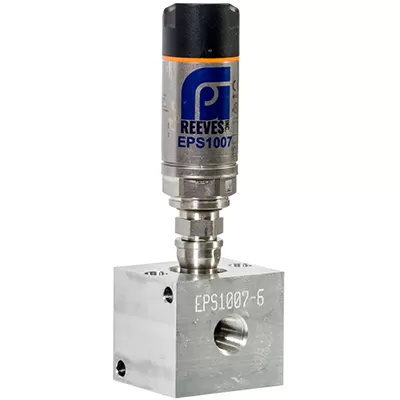 Volume Confirmation for Grease