PRODUCTION DISPENSING FOR THE AUTOMOTIVE INDUSTRY
GP Reeves is a leading expert in dispensing equipment for the automotive industry. We have created custom solutions for a vast array of businesses within the automotive sector, including OEMs, and are constantly adapting to the new innovations and needs of the industry. We have worked with names like Ford, GM, Jeep, Tesla, and more!
How We've Advanced the Automotive Industry
GP Reeves has gained a wealth of expertise in combining modern engineering with custom design. We've provided countless solutions for the biggest challenges of the automotive field, and our customers have gained several advantages from partnerships with GP Reeves.
GP Reeves automotive dispensing machinery enables you to:
Increase
Cost-Effectiveness
Elevate Production Capacity
Proof of the Precision
We have partnered with a myriad of automakers to create various solutions for the industry's production lines. Here's just a few of the customers we've served with our advanced machinery: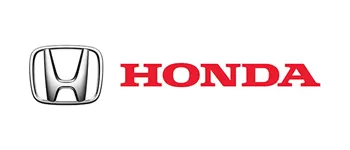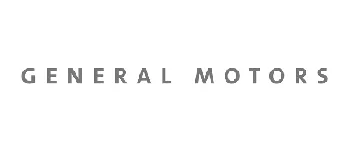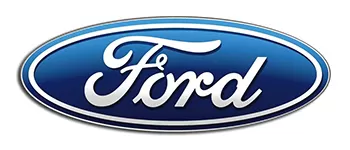 Revolutionizing Production Dispensing for eMobility
The automotive landscape is continuously evolving, but the future of the industry is evident through the rapid growth of electrification. According to McKinsey & Co., by 2035, 65% of new car sales in the US are expected to be electric. For automakers, this implies a need for changes in assembly strategies and manufacturing processes. GP Reeves can help you accelerate your EV production with cost-effective and precise dispensing solutions. Learn more about how our systems can help you win the race to market on our EV webpage!
Our Process for Automotive Solutions:
The team at GP Reeves has collected decades of experience solving some of the automotive industry's biggest challenges. We've partnered with a plethora of OEMs, integrators, distributors, and end users to create custom solutions for applications such as robotic seating rail greasing, lubrication of axle components, and adhesion of sensors to components of autonomous vehicles.
Analyze: Our experts work hard to diligently analyze the goals of each project and assess the needs of each component. The characteristics of each surface, material, environmental condition, and assembly part are carefully examined to make sure the most optimum solution is crafted.
Design: Once a complete assessment of the project's components has been conducted, our crew intricately designs each part of a dispensing system with unique capabilities, ensuring that it will maximize the potential of your production line.
Assembly: After our team feels as though the design has exceeded our customer's expectations, we manufacture custom and standard products in house, ensuring our system will effectively integrate with the customer's current processes.
Testing: GP Reeves replicates the eventual atmospheric conditions, materials, space, and any other factors to validate the process as best as possible.
Continued Support: Even after we have verified feasibility and functionality, we also offer installation services and support for all our products. We are dedicated to your assembly line's success for the long haul.
GP Reeves Customer Testimonial:
"I couldn't be happier with your level of engagement and effort on this. I have to say, [a certain competitor] fell way short to matching your contribution. I'll definitely lead with your solutions…"
Looking to improve your manufacturing process? Reach out for a free consult!
Case Study: Automotive Manufacturer Custom Nesting Integration
An automotive manufacturer approached GP Reeves after recognizing an excess of wasted material, labor time, and mess during the lubrication of window actuator components. They asked for a dispensing solution to increase simplicity and efficiency of their assembly process. Our engineers configured custom tooling that integrated into their existing automated system. The custom lubrication system accommodated the company's unique grease material while accurately monitoring the dispense volume. By utilizing the unique dispensing capabilities of GP Reeves, the automotive manufacturer improved efficiency, effectiveness, and reliability of their assembly line and process. Our cutting-edge technologies have since been used in numerous other assembly processes for the same company, and we look forward to finding solutions and continuing to fuel progress in the automotive industry.
Which Area Would You Like to Elevate?
Our team has experience with supporting countless automotive components with our advanced dispensing technology. From dispensing micro-dots of material onto an HVAC part, to spraying the inner diameter of a driveshaft with our G-Force, to dispensing 2K adhesive onto the windshield of self-driving cars, we have both standard and custom solutions for all aspects of the automotive industry.
Some of our favorite applications are highlighted below. If you don't see your specific application, don't worry, there are many more not listed, plus we always love a new challenge.
Body & Exterior Assembly
Manufacturers have benefitted from increased quality, productivity, and profits through the integration of a GP Reeves dispensing system. We've successfully dispensed accurate volumes, pressures, and positions of all types of materials to the components of automotive bodies and exterior parts. We've effectively supported the processes of underbody construction, framing, roofing, and closure development. Our dispensing systems have propelled the development of components such as:
Windshield Wipers
Windows and Automotive Glass
Sunroof/Moonroof Components
Brake Lights
Car Mirrors
Door Structures
Handles
Security Mechanisms, and More!
The team at GP Reeves has collected decades of experience in this sector and is always excited to create more solutions for automotive body and exterior projects.
Powertrain Development
Automotive developers have gained an elevated production capacity, more cost-effectiveness, and increased product longevity by utilizing dispensing systems from GP Reeves. We have experience with applications using a variety of dispensing materials in a wide array of environmental conditions. We're well known for applying materials with the most optimal precision for:
Gearboxes
Transfer Cases
Differentials
Cardan Shafts
Generators
Combustion Engines
Turbochargers
Electric Motors
Plug Connections
Drive Shafts
Charging Systems
Gearbox Housings
Crankshafts, and More!
The systems that support these projects provide operators with increased ease and effectiveness, further propelling the assembly process.
Interior Design
When advancing the interior components of a vehicle, it's important to ensure parts are durable, high-quality, reliable, and built to last. We've helped automakers gain a superior edge with our cutting-edge dispensing technologies. Our equipment has been used to deliver a wide range of materials to the surfaces of automotive interiors with extreme precision and accuracy. Examples of applications include:
Interior Lighting
Seat Components
Display Panels
Dashboard Parts
Ventilation Systems
Internal Mirrors
Interior Door Panels
Steering Components
Automotive Electronics, and More!
Our precise technology has been advancing interior components for decades and our team is eager to tackle more interior projects in the future.
Chassis Procedures
Increase chassis reliability and longevity with aid from dispensing equipment from GP Reeves. Our experts have created solutions for:
Brakes
Steering components
Bearings
Shock absorbers, and more
We have experience with an extensive range of materials and surfaces and have a proven ability to propel the advancement of this vehicle sector. As chassis components continue to advance, GP Reeves is keen on accommodating these progressions with our advanced dispensing technology.
Electric-Vehicle (EV) Development
As the world transitions to a new way of constructing automotive components, GP Reeves continues to accommodate and support advancement. We're capable of distributing material with intense accuracy to:
Batteries
Charging Systems
Connectors
Module Assembly
Cover-to-Tray Assembly, and More!
If you're interested in specific applications for EV battery components, we have an entire page dedicated to our battery development dispensing processes. Otherwise, visit our electric vehicle dispensing page for more information on our success with EV dispensing. Our team is excited to help you develop even the most unique components of your electric vehicle modules. We can't wait to see this sector continue to advance!
Automotive Application Examples
Need Something Specific?
We'd love to help! Provide a few details and your information in the form below and we'll follow up.