Grease End points
Grease end points ensure that your material is dispensed accurately in the space required. There are a variety of nozzles and valves that allow grease to be dispensed in the required pattern or shape. GP Reeves has engineered a collection of dependable valves and nozzles to deliver grease to a part while keeping conditions clean and preventing waste.
Why Grease End Points from GP Reeves?
Whether grease needs to be dispensed to coat the inner diameter of a part, dispensed as a parabolic dot, or sprayed into a groove, GP Reeves has an end point for the job. Outside of just nozzles, we have a variety of valves that can increase the amount of end points per dispenser, reduce oozing, or act as a secondary dispenser at the end of a system. Some common benefits of our grease end points include:
Supreme accuracy and repeatable precision
Reduced material waste
Even coverage of surfaces required
Customizable options to meet your most unique needs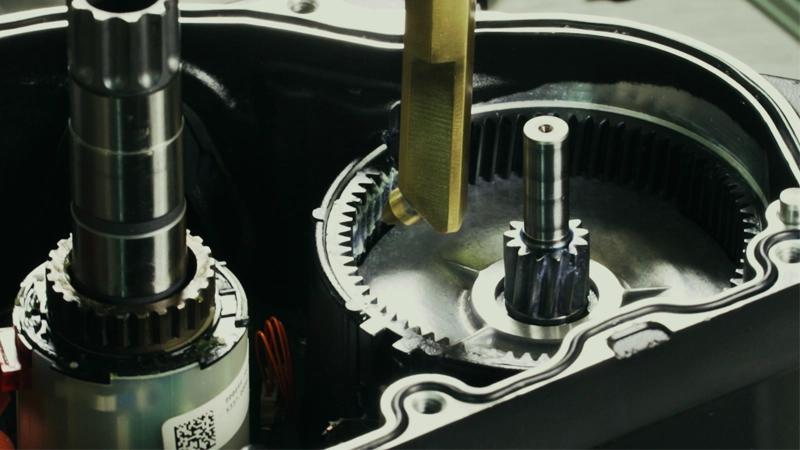 GP Reeves Customer Testimonial:
"The GP Reeves team really took care of my grease dispensing challenges. They walked me through each step of the process and offered a solution unlike any other provided by [GP Reeves Competitor]. For a quality solution, I'd definitely recommend using GP Reeves"
Our Background with Grease End Point Solutions
A dependable end point can make or break a grease dispensing application. Knowing how significant this final step is to the success of your grease dispensing process, the engineers at GP Reeves have developed a reliable line of standard products to support a variety of application requirements. From nozzles that spray grease in radial patterns to valves that distribute to multiple locations from a singular outlet, our engineers have carefully considered a plethora of application related concepts to ensure we have a solution for your end point needs. Along with our dependable line of standard options, GP Reeves also specializes in custom options. Our engineers have alleviated the pain points of major warehouses around the globe with our custom solutions. If you have a pain point you'd like to relieve, get in touch with us today!
Grease End Point in Action:
One of our popular grease end points is the G-Force Nozzle. This product uses centrifugal force to dispense grease in a radial pattern on the inner diameter of a part. The G-force has been used for numerous applications, but a recent example for its use in the automotive industry is shown below!
Grease End Point Selection Guide
When dispensing grease, it's important to consider how you want the application to go. Understanding what shape, size, or pattern you want your grease application to have ensures we can provide you with an end point solution that meets your needs. Knowing the type of grease you'll be using is also important as that determines which of our products are usable. We have nozzles that can spray grease, dispense it in dots, or create uniform beads. In addition to specific nozzles, there are also various valves that ensure material pressure is maintained throughout your entire dispensing system.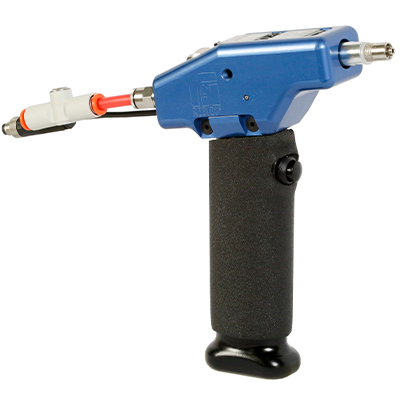 Handheld dispense guns have an ergonomic feel with a PLC-controlled electronic trigger.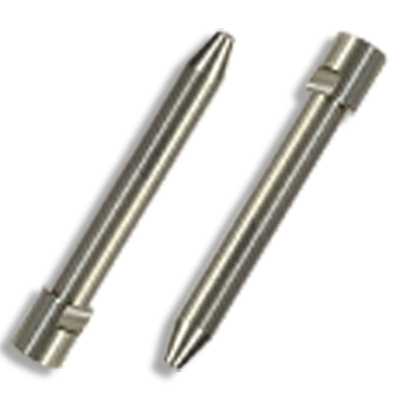 Extrusion nozzles work by forming material and pushing it out at the tip to the exact specifications of your dispensing process needs. GP Reeves extrusion nozzles offer great transfer efficiency and ensure a clean dispense.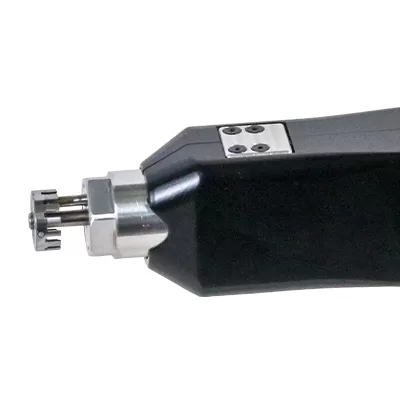 G-Force nozzles use centrifugal force to dispense material in a radial pattern on the inner diameter of a part. G-Force nozzles are often paired with AA8 Servo Dispensers and servo motion setups for continuous, even coating.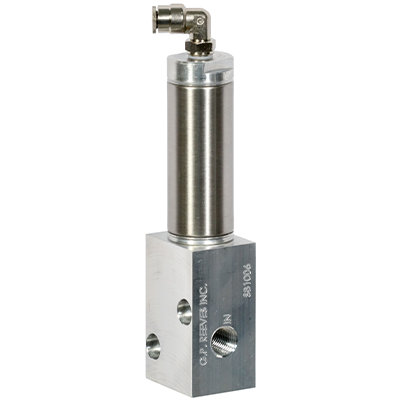 Snuff-back devices minimize or eliminate drooling to dispense material at a quick pace. These devices are cleanable, repairable, and compact for installation near an application nozzle.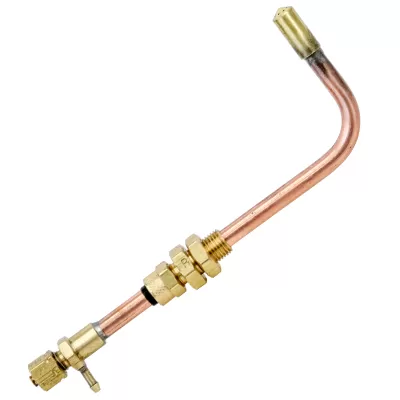 GP Reeves offers a variety of spray nozzles to atomize and evenly spray material onto a variety of surfaces in various spray patterns.
Zone valves have a single inlet and multiple outlets, allowing one dispenser to supply several nozzles. They allow for an assortment of stations dispensing at high flow rates.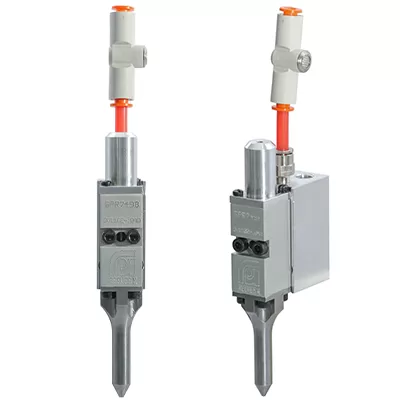 Dispense valves are spring close, air open, on/off valves and are available in high and low flow options. DVs can be used to maintain material pressure in several points of a dispensing system.