Grease End points
Grease end points ensure that your material is dispensed accurately in the space required. There are a variety of nozzles and valves that allow material to be dispensed in the required pattern or shape. GP Reeves has engineered a collection of dependable valves and nozzles to deliver grease to a part while keeping conditions clean and preventing waste.
Selection Guide
When dispensing grease, it's important to consider how you want the application to go. Understanding what shape, size, or pattern you want your grease application to have ensures we can provide you with an end point solution that meets your needs. Knowing the type of grease you'll be using is also important as that determines which of our products are usable. We have nozzles that can spray grease, dispense it in dots, or create uniform beads. In addition to specific nozzles, there are also various valves that ensure material pressure is maintained throughout your entire dispensing system.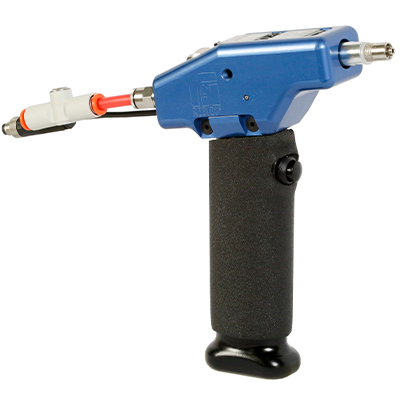 Handheld dispense guns have an ergonomic feel with a PLC-controlled electronic trigger.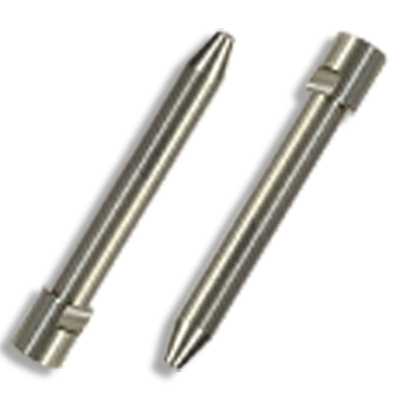 Extrusion nozzles work by forming material and pushing it out at the tip to the exact specifications of your dispensing process needs. GP Reeves extrusion nozzles offer great transfer efficiency and ensure a clean dispense.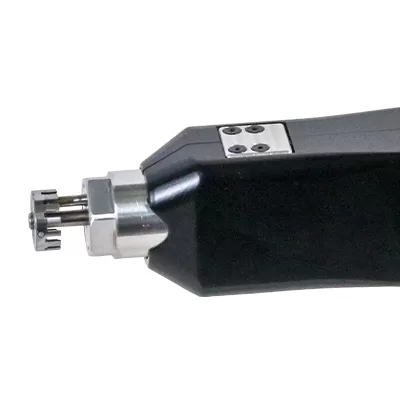 G-Force nozzles use centrifugal force to dispense material in a radial pattern on the inner diameter of a part. G-Force nozzles are often paired with AA8 Servo Dispensers and servo motion setups for continuous, even coating.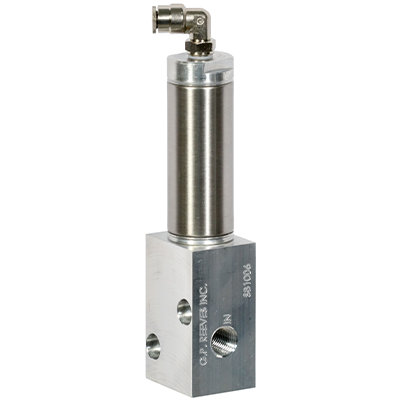 Snuff-back devices minimize or eliminate drooling to dispense material at a quick pace. These devices are cleanable, repairable, and compact for installation near an application nozzle.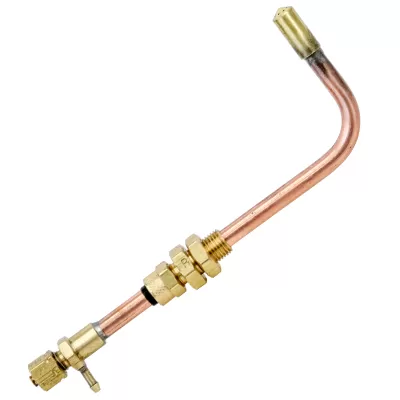 GP Reeves offers a variety of spray nozzles to atomize and evenly spray material onto a variety of surfaces in various spray patterns.
Zone valves have a single inlet and multiple outlets, allowing one dispenser to supply several nozzles. They allow for an assortment of stations dispensing at high flow rates.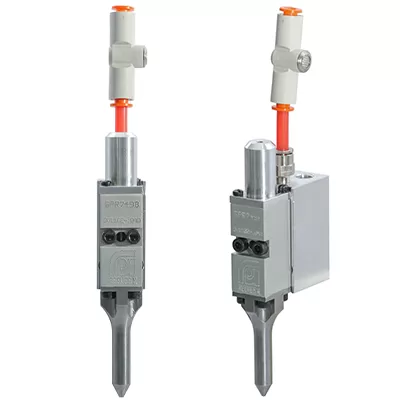 Dispense valves are spring close, air open, on/off valves and are available in high and low flow options. DVs can be used to maintain material pressure in several points of a dispensing system.