Adhesives and Sealants End Point
GP Reeves offers a variety of end points to deliver various adhesive and sealant materials in the exact volume, size, and shape needed for a proper dispense. Our engineers have crafted options suitable for the curing conditions of a wide range of materials, verifying that your material will be dispensed with ease. Utilizing a GP Reeves end point ensures the end of your adhesive and sealant application is accurate to your exact dispensing needs.
Selection Guide
When considering the end point options for your application, consider the type of material in use. Materials with special curing requirements will require specialty nozzles. We offer a variety of standard nozzles that meet these needs, though we also offer extensive custom tooling options. It is also important to consider the surface onto which the adhesive or sealant product is to be dispensed. We have multiple valves and nozzles to accommodate specific surface areas and coverage needs.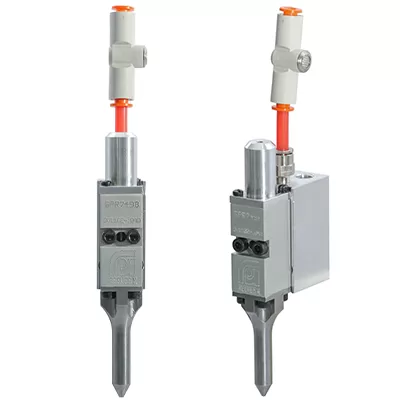 Dispense valves provide crisp shutoff when mounted at the point of dispense and can ensure materials maintain a precise pressure throughout the dispensing process.
Two-Component Dispense Valves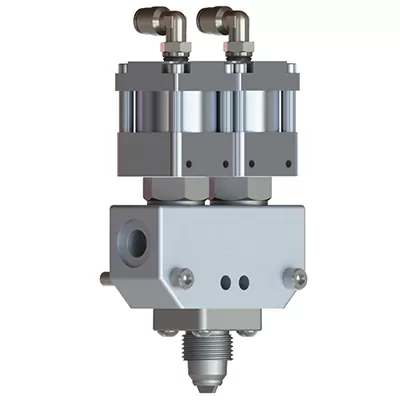 Dispense valves for 2k hold material pressure while maintaining independent operation of the A side and B side to keep materials separated until they reach a mixing tube.
Zone valves allow for dispensing multiple outlets based on a single inlet. This saves on having to utilize multiple dispensers and allows you to distribute to several stations through one dispenser.