Zone Valves for Adhesives and Sealants
Zone valves offer material delivery from a single dispenser to multiple outlets.
Features and Benefits
The utilization of zone valves prevent the need of multiple dispensers.

Zone valves are functional for a variety of different outlets.

These devices are extremely customizable so they can fit specific production needs.

Larger flow valves are available for thicker materials.
Configuration Options
Assortment of Inlet and Outlet Ports

Inlet Pressure
Product details
Zone valves allow one dispenser to feed multiple outlets. This means only one dispenser must be utilized to process material that can be dispensed sequentially throughout the system which allows manufacturers to save on costs of additional dispensers. Different zone valve configurations have options for between 2 and 12 outputs, but can be manufactured to serve different ranges of zones. Zone valves have been designed for inlet pressure up to 3,000 PSI.
Dispense Valves for Adhesives and Sealants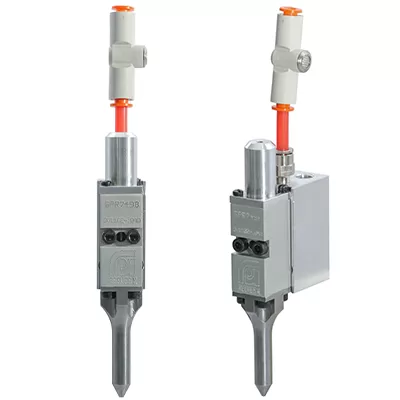 Dispense Valves for Two Component Materials