Grease Source
The first step in a dispensing system is getting material out of its original container. Our grease pumps ensure all of the material from the original container is pumped out so that it can begin use in the dispensing process. GP Reeves has crafted a variety of grease sources to fit the needs of each grease dispensing procedure. We have single and dual post grease pumps along with reservoirs/regulators which are available in auto-fill and manual options.
Selection Guide
Before selecting a grease source, it's important to determine how the grease will be purchased. Our single and dual post pumps are designed to work seamlessly with all common container sizes. In addition to container size, the viscosity of your grease is important to consider as some of our pumps are optimized for thicker materials. In addition to standalone pumps, we also offer reservoirs/regulators. Multiple reservoirs/regulators can be connected to or filled by a single grease pump which increases the possible dispensing systems from a singular grease source.
Single Post Grease Pumps (GSP, GSPM)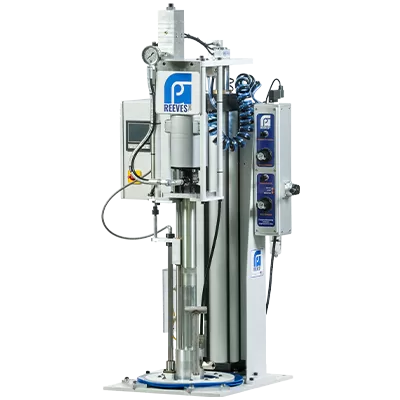 Single post, air operated, ram pumps are designed for small to mid size containers and ensure all material is pumped from the pail, reducing material waste.
Dual Post Grease Pumps (GDP, GNDP, G6DP)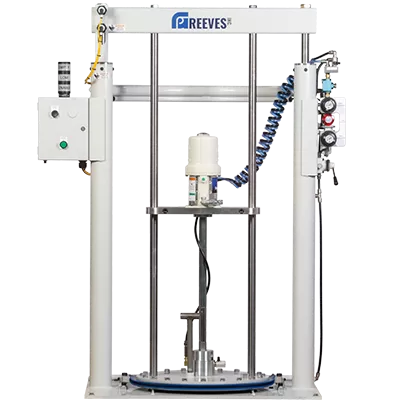 Dual post, air operated, ram pumps pump all material out of your container and are designed for mid to large size containers. GNDPs and G6DPs have been optimized for viscous materials that require more down pressure.
Miniature Dual Post Grease Pumps (GDPM)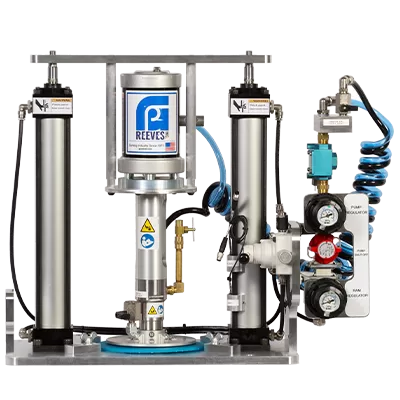 Miniature dual post, air-operated, ram pumps are tabletop pumps engineered for pumping greases out of pails and buckets with less than one gallon capacity.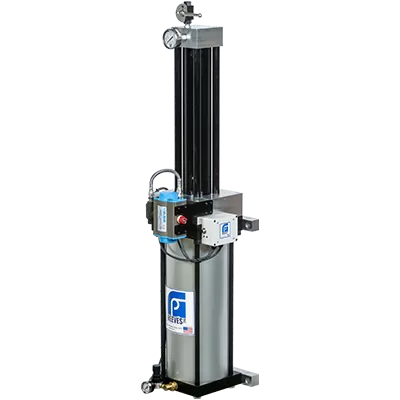 Available in both manual and auto-fill options, reservoirs/regulators allow material to be stored while regulating the outlet pressure.