LubeLogic Chain Lubricators
Chain lubricators provide conveyor chains with the oil to keep machinery lubricated and running. LubeLogic chain lubricators provide your conveyor chain with accurate and reliable lubrication which leads to a more efficient and effective production process. All of our lubricators feature speed compensation logic which utilizes built in sensors that sense where the chain is in order to accurately dispense on the right part of the chain every time. 
These systems are self contained, requiring only lubricant, compressed air, and electricity. LubeLogic systems come standard with a two gallon steel reservoir, low level float switch, a low level indicator light, and a microprocessor with a programmable count controller.  They are capable of operating in either conveyor travel direction, meaning they can be installed with the "front" on either side of the conveyor. LubeLogic Chain Lubricators lead to reduced downtime and less manual labor in the chain lubrication process. The standard tank size of our lubricators is 2 gallons, though we have an impressive variety of configurable options to craft a system for your precise lubrication needs.
Features and Benefits
Lubricators can dispense oil with viscosities from ISO 2 to ISO 100.

Systems can repeatedly lubricate up to 80 ft of chain per minute.

Airless shot nozzles include a check valve to prevent unwanted material bleeding. 

Positive displacement dispensing guarantees the same amount of oil is dispensed every time, regardless of temperature and viscosity changes.
Selection Guide
When selecting an oil lubrication system, it is important to evaluate the type of conveyor system the oil will be dispensed to. The shape of the conveyor tube is the most important aspect. We offer lubricators for "I" beam, square, and round enclosed tracks, and inverted enclosed tracks, though custom solutions are always a possibility. It is worthwhile to note any unique components of your conveyor system, as there are specific oil lubricators that take into consideration aspects such as chain length, wheel size, overall width, and wear points.
Designed to lubricate I-Beam conveyors, the SS3000 lubricates just the chain pins, and the SS5000 lubricates both the open trolleys and the chain pins.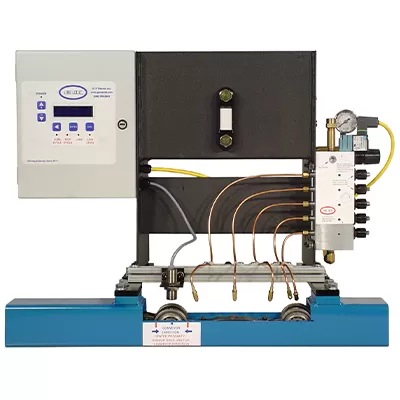 SS6000 lubricators are designed for use on standard enclosed track conveyor chains.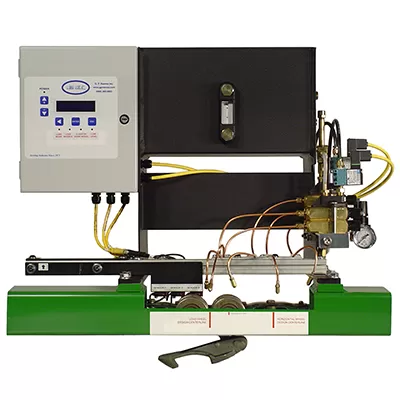 SS6100 lubricators are for 8" pitch square enclosed track conveyors with plastic and steel wheels and randomly spaced 4-wheel trolleys.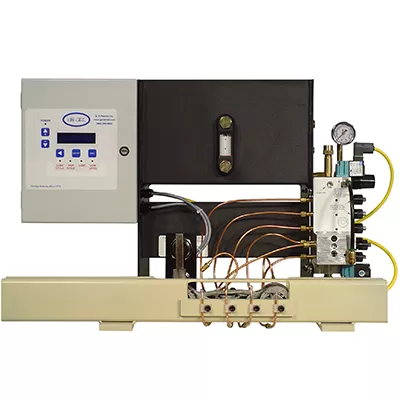 SS6300 lubricators are designed for inverted square enclosed tracks, where the opening is on the top of the conveyor rather than the bottom.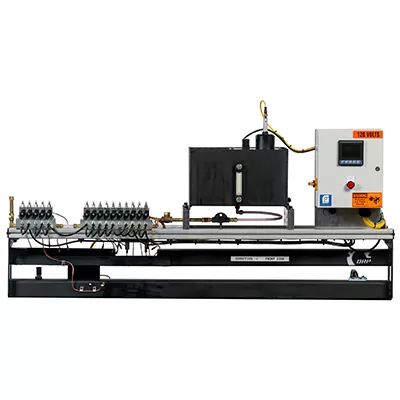 If none of our standard options meet your needs, don't worry! We offer unlimited possibilities and customizations when engineering a fully custom lubricator for you.