Adhesive and Sealant Dispensers
Adhesive and Sealant dispensers work to reliably dispense precise amounts of material in a manner best suited for your application. We offer several types of positive displacement dispensers, some of which can be adjusted and set once, others that can be PLC controlled for ease of adjustment. No matter the dispenser, we can ensure a reliable, repeatable dispense of identical amounts of adhesive and sealant product. Our line of dispensers has options to accommodate for the material needs and curing processes of substances such as adhesives, sealants, RTV, mastics, two-component, UV and moisture cure materials. No matter the material or application, we can configure a dispense system tailored for your exact need.
Why Adhesive & Sealant Dispensers from GP Reeves?
The engineers at GP Reeves have developed a range of innovative solutions to properly consider the unique properties of various adhesive and sealant materials. From independent A and B part dispensers for two-component materials to heated options for others, we have a dispenser to meet the needs of even the most complex adhesive and sealant materials. Some common benefits of our adhesive/sealant source equipment include:
Proper accommodation of unique curing properties
Positive displacement allows for extreme reliability, accuracy, and efficiency
Some dispensers offer ultra-precise recipe control
Custom options allow you to achieve your most challenging of dispensing goal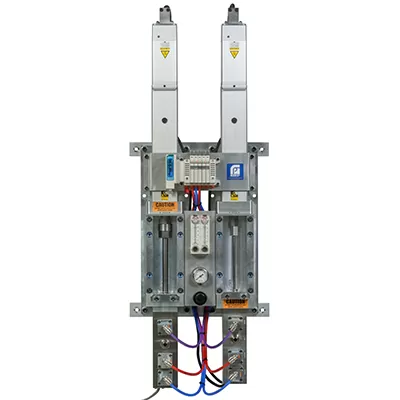 Adhesive and Sealant Materials
GP Reeves recognizes the unique characteristics of adhesive and sealant materials and our team is cognizant of the special curing properties they may have. To take a look at some of the materials we're familiar with and how we've handled them in the past, take a look at our extensive material glossary!
Adhesive & Sealant Dispensing Solutions 
As a dispensing system powerhouse, GP Reeves has been developing and evolving dispensing solutions for decades. We've produced systems that have adequately mitigated the challenges of material dispensing, allowing us to simplify assembly lines of industries around the globe. Our systems and our capabilities are continuously progressing, and we're constantly enhancing our dispensing machinery so that it can handle the distinctive properties of even the most complex materials and applications.
Along with the standard line of adhesive and sealant dispensers we've created, GP Reeves also has a distinguished eagerness to customize dispensing solutions. Our customization abilities have allowed production lines to gain the effectiveness and efficiency other dispensing systems can't come close to offering. We're also thrilled to supply other components of the adhesive/sealant dispensing process to ensure you to achieve easy integration and reliable dependability with your dispensing systems. Get in touch with us today to see how we can design an adhesive/sealant dispensing system perfect for your unique application!
Adhesive & Sealant Dispensers

Selection Guide

Prior to selecting a dispenser for your adhesive and sealant system, consider a few aspects of your production process. Start by identifying the material being used, and if the curing properties require extra precaution; we offer various systems to accommodate the unique curing methods of many materials. Next, evaluate the pressure best suited for your application. GP Reeves has low- and high-pressure options. If air in your material is a concern, consider our AA dispensers, which include our patented air removal process.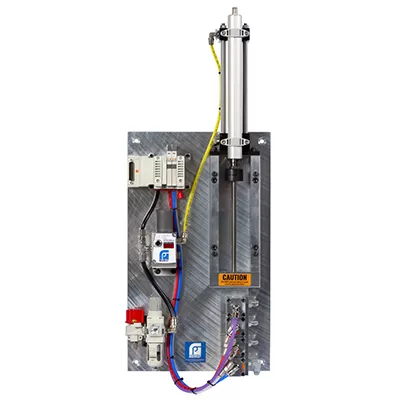 The pneumatic AA dispensers allow for PLC volume and rate control without the added cost of a servo. AA5 pneumatic dispensers are designed for dispensing moisture cure materials while AA4 dispensers are designed for dispensing UV cure materials.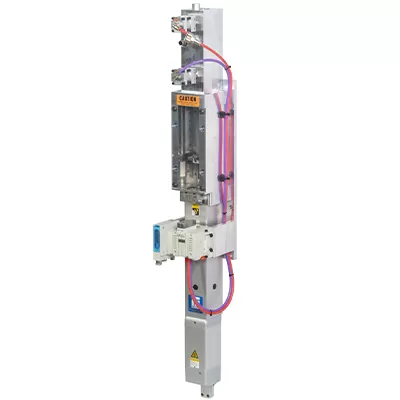 Servo-driven positive displacement dispensers provide accurate volume and dispense rate control, coupled with a patented air removal process to be used for critical applications. AA7 dispensers are designed for dispensing moisture cure materials while AA6 dispensers are designed for dispensing UV cure materials.
Servo Dispensers for Two Part Materials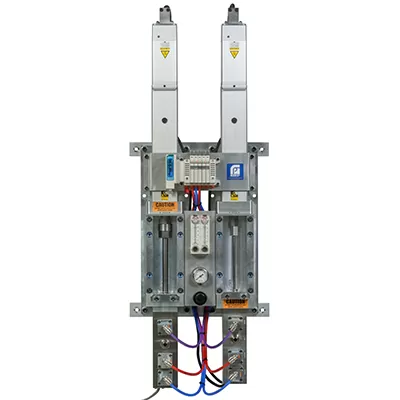 AA7-2K dispensers are designed for dispensing two-part materials. These dispensers feature two completely separate dispense chambers, ensuring the materials don't meet until the mixing tube. We offer multiple sizes to accommodate for a variety of mixing ratios.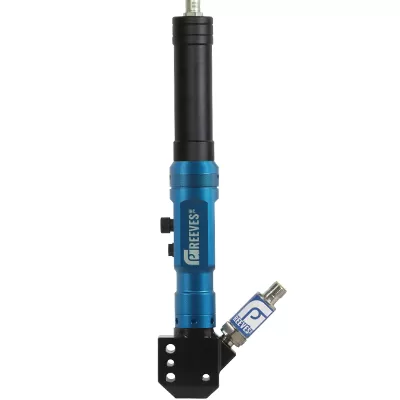 The RotoMeter dispensers feature a compact and versatile design allowing for a smooth dispense of any amount. With a minimum shot of .0025 cc and a maximum flow rate of 12 cc per second, these dispensers can handle any type of application.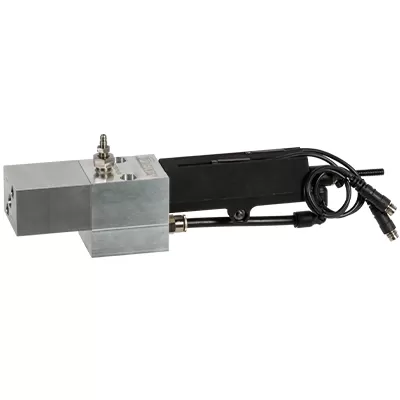 Our GPMD12000 series of positive displacement dispensers for moisture-cure materials are base-mountable, air-operated, single-acting, and adjustable. They can accurately dispense 0.02 to 3.69 cc shots of moisture cure materials.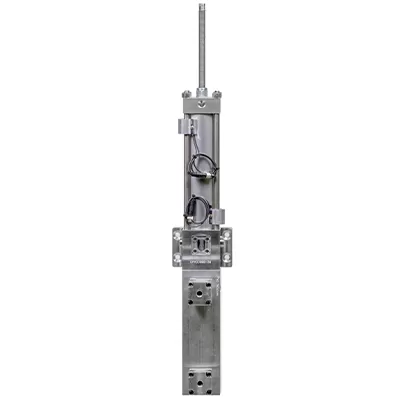 GPMD3200 dispensers feature a high inlet pressure and use positive displacement for accurate repetitive dispensing regardless of temperature and viscosity changes. These dispensers use air operated check valves to facilitate quick fills and quick dispenses while preventing leaks.