Adhesive and Sealant Dispensers
GP Reeves designs and manufactures an extensive line of positive displacement oil dispensers.  They work by moving pressurized oil through a measuring chamber where a powered piston controls the transfer volume; the dispense is directly proportional to the piston area and piston travel. Our GSS, GSSM, and GPMD dispensers use a mechanical adjustment stop to adjust the volume, which is ideal for applications where the volume will be set and rarely adjusted. GP Reeves also creates AA dispensers, which use a PLC to control the piston movement allowing the PLC to control and adjust the volume, which works better for applications requiring recipe control or ultra-precise dispenses.
Selection Guide
Prior to selecting a dispenser for your adhesive and sealant system, consider a few aspects of your production process. Start by identifying the material being used, and if it's curing process requires extra precaution. We offer various systems to accommodate the unique curing methods of many materials. Next, evaluate the pressure best suited for your application. GP Reeves has low and high pressure options. If air in your material is a concern, consider our AA dispensers, which include our patented air removal process.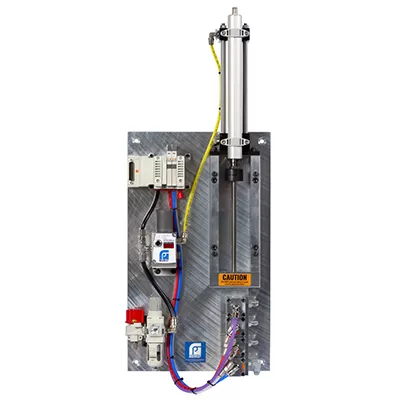 Pneumatic AA dispensers allow for PLC volume and rate control without the added cost of a servo. There are two versions of these dispensers, AA5s are designed for moisture cure materials and feature a solvent cup around the metering rod to act as an airtight barrier. AA4s are designed for UV cure materials and feature blackout covers to block light in addition to the solvent cup.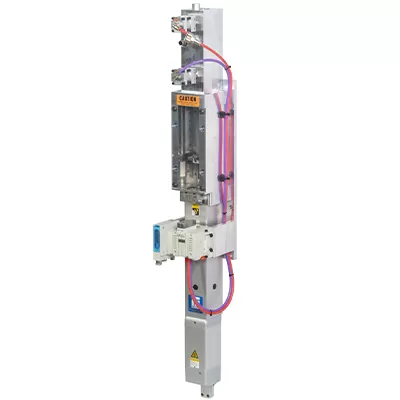 Servo-driven positive displacement dispensers provide accurate volume and dispense rate control. AA7 dispensers are for moisture cure materials and feature a solvent cup around the metering rod to act as an airtight barrier, preventing material from curing in the test chamber. AA6 dispensers are for UV cure materials and feature the same solvent cup along with blackout covers to prevent unwanted curing.
Servo Dispensers for Two Part Materials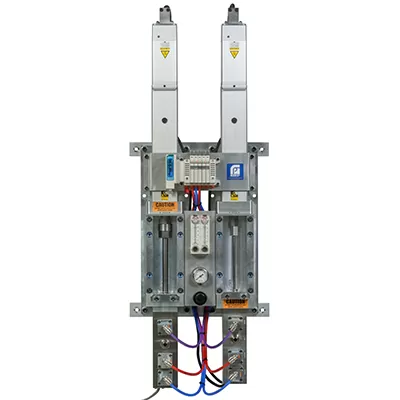 AA7-2K dispensers are designed for dispensing two part materials. These dispensers feature two completely separate dispense chambers, ensuring the materials don't meet until the mixing tube. We offer multiple sizes to accomodate for a variety of mixing ratios.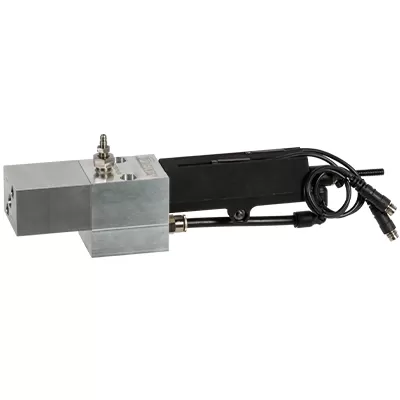 Our GPMD12000 series of positive displacement dispensers for moisture-cure materials are base-mountable, air-operated, single-acting, and adjustable. They can accurately dispense 0.02 to 3.69 cc shots of moisture cure materials.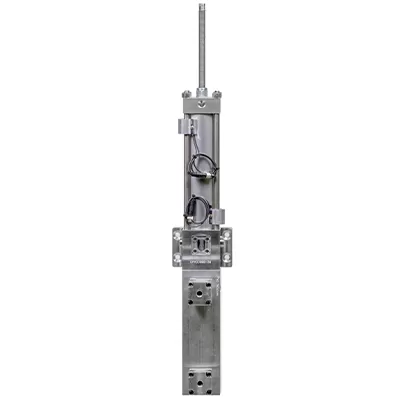 GPMD3200 dispensers feature a high inlet pressure and use positive displacement for accurate repetitive dispensing regardless of temperature and viscosity changes. These dispensers use air operated check valves to facilitate quick fills and quick dispenses while preventing leaks.