RotoMeter Dispensers for Adhesives and Sealants
The RotoMeter series features fluid dispensers that are compatible with all types of adhesive and sealant materials including shear-sensitive, UV-cure, moisture-cure, and even 2K. The rotary design allows for single shot and continuous dispensing.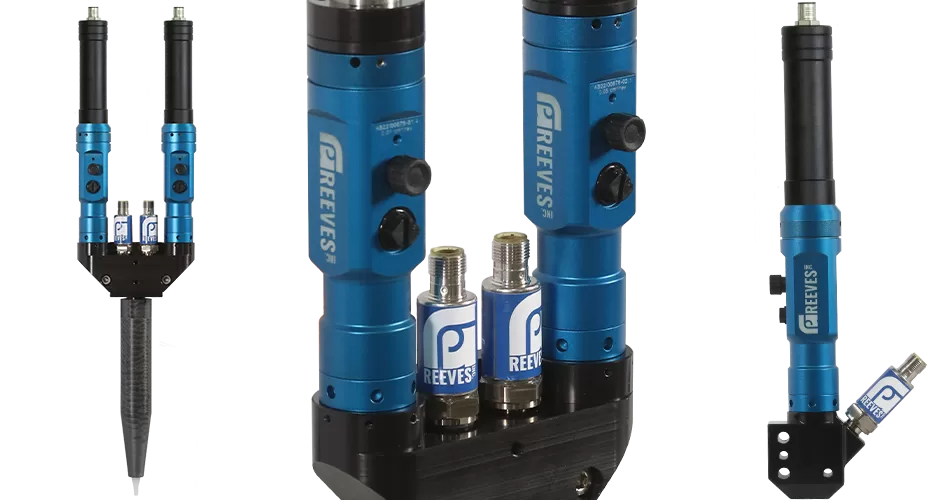 Why Rotary Dispensing from GP Reeves?
Rotary dispensers allow for a smooth continuous dispense, unlike piston-driven dispensers which require breaks to refill the dispense chamber. The simplified design is also beneficial for materials with curing properties or material sensitivities. A variety of RotoMeter styles are available, ensuring there's an option for any application. Plus, the small footprint increases the possible mounting locations. RotoMeters can be programmed to dispense at a variety of speeds and even change rate mid-dispense. This makes them especially effective in automated fluid dispensing processes.
Features and Benefits
Compact: Continuous flow allows for larger dispense volumes without a larger dispenser.
Easy Adjustment: Separately purchased controller makes volume and rate adjustments simple.
Versatile: Series is ideal for both continuous flow and measured dispense applications.
Configuration Options
2K Dispensers: Shear Sensitive RotoMeters can be mounted in pairs for dispensing 2K materials.
Pressure Monitoring: Various traducers are available to monitor outlet material pressure.
Heating: Dispenser can be heated for use with Hot Melt or other materials that require heat to flow.
Flow Rate: Several dispenser sizes available offering flowrates ranging from .01 cc to 12 cc per second.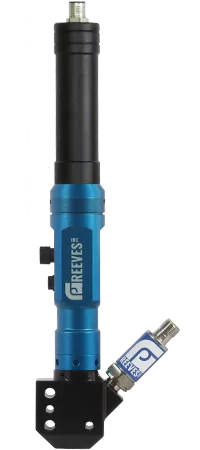 Shear Sensitive RotoMeter
This progressive screw pump is an ideal solution for all continuous flow and measured dispenses. These positive displacement dispensers can repeatably and accurately dispense a variety of materials regardless of viscosity or other external variants. Plus, the smart core allows the dispense rate to match a variety of speeds and even change speeds during dispense to work seamlessly with robots. These dispensers have a variety of motor and other options to customize them for each specific application.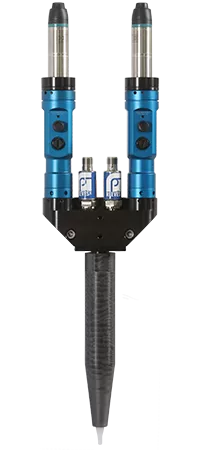 Shear Sensitive RotoMeter for 2K Materials
Progressive screw RotoMeters can be mounted together on a marrying block, allowing them to dispense 2K materials with ease. Different sized dispensers can be paired together to ensure an accurate mixing ratio.  Plus, each side is separately powered, meaning the dispense rate can vary from side to side and allow for greater precision in the dispense. GP Reeves carries all the necessary consumables including mixing tubes, marrying blocks, ratio test nozzles, and more.
Servo AA Dispensers for Adhesives and Sealants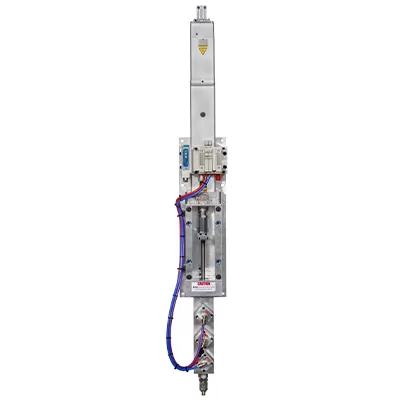 Servo AA Dispensers for 2K