INNOVATIVE DISPENSING SOLUTIONS FOR FOOD & AGRICULTURE
GP Reeves has supported the endeavors of the food and agriculture industry for years. From raising livestock and growing crops on farms, to distributing and delivering food to your dining table, GP Reeves supports processes that contribute to the success of the entire industry's supply chain.
Why GP Reeves
Our dispensing machinery has served numerous processes throughout the food and agriculture industry. We've lubricated, sealed, bonded, and filled multiple systems for a plethora of OEMs, integrators, and distributors within the industry and have done so with more efficiency, effectiveness, and quality than any of our competitors could dream of. Our team has properly dispensed a wide array of materials to an even larger collection of various surfaces. We have a variety of standard options in addition to endless possibilities made available by our remarkable ability to customize equipment specific to your needs. For a dispensing application that will exceed expectations and successfully propel your equipment ahead, you need GP Reeves.
How We've Advanced the Food & Agriculture Industry:
For decades, GP Reeves has been revolutionizing the contemporary designs of the modern food and agriculture industry. Our team's collaborative efforts have led to numerous innovations within the industry and have helped its machinery to prosper. We've overcome some of the industries biggest challenges, and our customers are always satisfied with our products. Some of the advantages they've noticed from our machinery include:
Improved
Production Efficiency
Improved
Cost-Effectiveness
Benefits of Partnering with GP Reeves:
During our 50+ years in the dispensing business, we've gained a masterful knowledge of the best ways to apply material to various surfaces. Our team has provided numerous advantages to those that choose to collaborate their efforts with our advanced dispensing technologies. Some ways we can benefit your assembly process include:
Access to a dedicated and knowledgeable team
Repeatable precision and reliability during material delivery
In-house manufacturing to limit supply chain cycles
Customized components to meet your exact specifications
Increased productivity, effectiveness, and durability of your production line
Continued support throughout the duration of system integration and from then on
A turn-key system that is ready to operate as soon as you open the box
Our Process for Food and Agriculture Solutions
The team at GP Reeves has been working with partners in food and agriculture for decades, ensuring customers have the most advanced dispensing solutions possible. We intricately design our systems around the components and goals of your machinery so that we can create a successful solution that radically improves your current processes. From tractor drivetrains to simple lawnmowers, GP Reeves has crafted innovative solutions to effectively promote the prosperous operations of those involved in the food and agriculture realm. Here's how we do it:
Analyze: Our diverse team of creative specialists examine the unique goals of each application and examine the needs of each component. The characteristics of each material, surface, environmental condition, and assembly component are intricately examined to ensure the most optimal solution can be identified and created.
Design: Once a diligent examination of your application has been conducted, our team collaborates on a system that will be most beneficial to your ideal operations. We meticulously design each system component with functional and advantageous capabilities to maximize the potential of your production line.
Assembly: After collaborating with you to ensure our design concepts satisfy each of your requirements and goals, we manufacture custom and standard products in at our innovative headquarter facility in Holland, MI. We spend countless hours ensuring our system will efficiently integrate with your current processes and will propel your assembly forward.
Testing: To verify feasibility and functionality, our team conducts internal and external runoffs to make sure all system operations are effective and successful. We replicate the eventual atmospheric conditions the application will observe, the materials used, the surfaces to which materials will be applied, and any other important factors that should be considered along with your system's prosperity.
Continued Support: Even after our dispensing machinery is delivered to your warehouse, we continue to support your successful production application by offering installation services and follow-up support. We will always remain dedicated to ensuring you have the most advanced dispensing solution possible.
GP Reeves Customer Testimonial:
"I couldn't be happier with your level of engagement and effort on this.  I have to say, [a certain competitor] fell way short to matching your contribution.  I'll definitely lead with your solutions…"
Interested in advancing your manufacturing processes?
Pellet Manufacturers & Preventative Maintenance
One area of the food and agriculture industry we often serve is pellet making. Pellet manufacturers globally trust GP Reeves to dispense accurate amounts of preventative maintenance lubricants to the components of their pelletizers. With our unique ability to customize equipment, automate dispensing systems, and simplify manufacturing processes, GP Reeves empowers pellet makers to perform at their best. Learn more about how we make a difference in pellet mill lubrication today!
Areas of GP Reeves Expertise
Our team is established in numerous sectors of the food and agricultural industry. We've created multiple systems to boost the production capacities of companies around the globe and support their operational success. If your sector isn't listed below, don't fret. We're able to customize equipment to aid in abundant processes and overcome even the toughest solutions. Get in touch with a member of our innovative team today!
Bean and Grain Farming
Organizations involved with bean and grain farming participate in the growth of crops such as soybeans, oilseeds, beans, wheat, corn, rice, and grains. Machinery often involved in this realm of the market includes planter drills, combines, elevators, tractors, and others. These machines must be effectively lubricated and maintained with long-lasting seals and bonds.
Examples of GP Reeves Solutions:

Greasing of wheel bore
Sealing of glass components
Lubrication of hydraulic down-pressure systems

Benefits of GP Reeves Solutions:

Improved product longevity
Faster production speeds
Decreased downtime
Confectionary Products
Companies that participate in the confectionary products sector grow and sell tobacco, cotton, sugarcane, hemp products, and sugar beets. Some machinery involved in this sector includes airlock feeders, gravity diverters, diffusers, shredders, cotton pickers, and more. Our variety of dispensing equipment has assisted this field's operations for decades!
Examples of GP Reeves Solutions:

Oil lubrication of spindle picker components
Lubrication of separator units and feeder
Precise sealing of cabin glass

Benefits of GP Reeves Solutions:

Less Maintenance expenses
Improved worker safety
Increased production efficiency
Fish and Crustaceans
Establishments in the fish and crustaceans segment raise fish, shellfish, and other aquatic animals. Equipment utilized to successfully participate in this segment's operations include aerators, diffusers, filtration equipment, and recirculating aquaculture systems. GP Reeves has successfully advanced this segment with our variety of standard and custom dispensing systems.
Examples of GP Reeves Solutions:

Lubrication of grading equipment
Bonding and lubrication of hydrotech drum filter components
Precise material application for feeders and aeration devices

Benefits of GP Reeves Solutions:

Increased cost-effectiveness
Decreased downtime
Reduced wasted material
Floriculture
Floriculture involves the management of flowers, cultivated greens, foliage plants, and flower seeds. Some machinery used for this field include destackers, soil mixing machines, pot cleaning stations, harvesting belts, tray conveyors, and electric tugs. The area of floriculture has continued to innovate due to the endless possibilities of GP Reeves customizable dispensing machinery.
Examples of GP Reeves Solutions:

Material application to hydroponic greenhouse
Lubrication of tray conveyor components
Oil application to motor components

Benefits of GP Reeves Solutions:

Increased profitability
Growth in production capacity
Reduced labor expenses
Fruit & Vegetable Farming
Establishments involved in fruit and vegetable farming grow fruits and vegetables like grapes, oranges, strawberries, carrots, and peppers. Compact spreaders, tractors, rotary cutters, sorting machines, pruning towers, and irrigation systems are some of the mechanical machineries used to support fruit farming operations. Lubricators and dispensing systems from GP Reeves have been known to increase the productivity, efficiency, and product quality of equipment for this demanding sector of agriculture.
Examples of GP Reeves Solutions:

Sealing of farm lubrication system
Greasing of compact spreader gears
Lubrication of spreading apparatus

Benefits of GP Reeves Solutions:

Increased production efficiency
Increased cost-effectiveness
Enhanced product quality
Livestock & Dairy
The animal production segment involves the production of traditional beef, dairy, chicken, pork and also the maintenance of apiaries. Equipment often found in the livestock realm includes manure spreaders, feed mixers, milking machines, egg handlers, and more. GP Reeves has effectively improved the machines of this sector with our extensive precision and automated dispensing technology.
Examples of GP Reeves Solutions:

Material application for ventilation systems
Accurate sealing of lighting and sensors
Lubrication of egg handlers and conveyor technology

Benefits of GP Reeves Solutions:

Improved workplace safety
Increased product longevity
Reduced operating expenses
Soil Preparation, Planting, and Cultivating
This segment of the agricultural industry includes soil preparation activities like plowing, fertilizing, seed bed preparation, planting, cultivating, and crop protection services. Machinery used in this sector include rototillers, subsoilers, hydroponics, haulm toppers, mowers, and rakes. GP Reeves has ensured that the equipment of this sector is durable, reliable, and effective for the long-haul through the use of our precise dispensing technology.
Examples of GP Reeves Solutions:

Lubrication of Rototiller components
Greasing of inner and outer driveshaft diameters
Waterproof coating of wiring harnesses

Benefits of GP Reeves Solutions:

Enhanced product quality
Faster production speeds
Less downtime
Forestry
Participants of the forestry sector manage, plant, use, conserve, and repair forests and wetlands. Machines used to support this market segment include delimbers, feller bunchers, stump grinders, mulchers, log loaders, and harvesters. The equipment of this segment has been remarkably improved through the services of GP Reeves machinery. We've lubricated, bonded, and sealed numerous components, leading to less downtime and increased production capacity.
Examples of GP Reeves Solutions:

Lubrication of pistons and brake cylinders
Bonding of stump grinder components
Application of material for gearboxes and turbochargers

Benefits of GP Reeves Solutions:

Enhanced cost-effectiveness
Increased worker safety
Elevated profitability
Industry Trend
A major trend of the agricultural industry? Electrification. To boost your electrification processes and stay ahead of competition, get in touch with GP Reeves today. In addition to specialized solutions for the food and agriculture industry, we've also innovated numerous dispensing technologies to assist in efficient battery production. Visit our battery page here!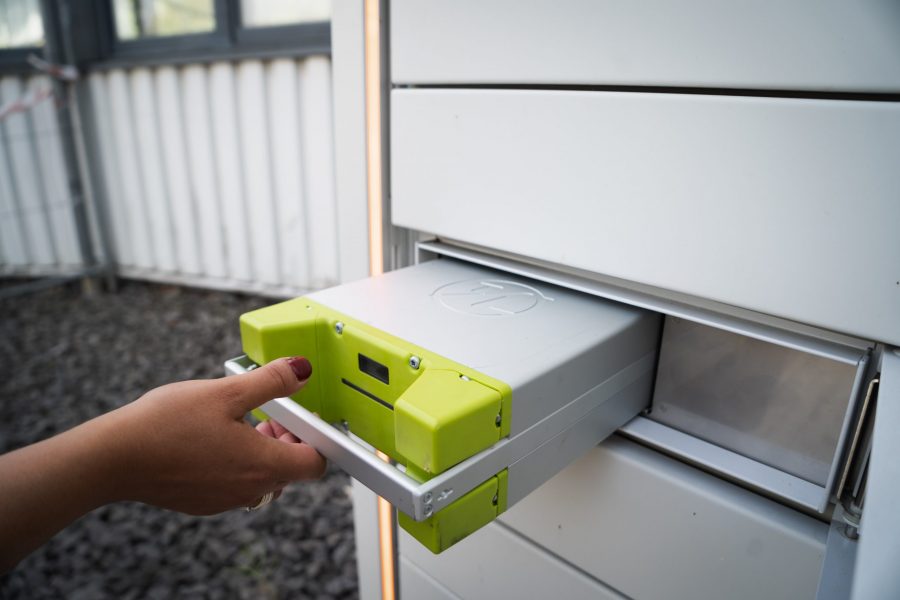 Advancing the Industry Forward
GP Reeves recognizes that the realm of food and agriculture is under constant demand from consumers, government officials, and industry standards. Our specialists are continuously pursuing ways to innovate the industry and help its participants to develop and advance. Some ways in which we hope to improve the industry are considered below:
Create Efficient Operations
Our dispensing systems enhance the productivity and efficiency of manufacturers within the industry by providing the most advanced solutions possible. We have a variety of automated dispense systems to dispense specific dosage amounts reliably and repeatedly to the exact surface areas required. Our team has also developed numerous solutions that monitor the volume, flow, pressure, and viscosity of material during application to ensure it is dispensed exactly as desired. Our solutions have been known to decrease clean-up necessary, reduce labor costs, improve production capacities, and enhance overall product quality.
Smart Technology Integration
Through our extensive knowledge of the evolving realm of food and agricultural manufacturing, our team is aware of the continuous innovations that influence the industry. To accommodate these revolutionary concepts, GP Reeves offers a vast array of dispensing technology to drive the industry forward. For example, as a multitude of equipment within this landscape shifts towards electrically powered motors, we've developed plenty of advanced battery solutions. Additionally, we are well versed in the adhesion of sensors onto autonomous vehicles and other machinery to allow for better technological performance. Lastly, GP Reeves possesses extensive expertise surrounding a variety of materials, so even new ways of performing sealing, adhesion, bonding, filling, or lubricating can be performed by our diligent systems.
Meet Increasing Demands
The globe's population is higher than ever before and with this comes an increasing demand for food and livestock products. The world's participants of the food and agriculture industry are facing a continuous challenge of meeting consumer demand while maintaining high product quality. Luckily, GP Reeves happens to consist of knowledgeable problem-solvers and world-class innovators. Our team has increased production efficiencies at outstanding rates and has been known to substantially improve the quality of manufactured products. From reducing downtime to allowing operations to occur at unprecedented speeds, GP Reeves is your partner in productivity.
Continuous Advancement
GP Reeves is dedicated to the ruthless pursuit of constant innovation. Our team is determined to create the most advanced dispensing solutions possible and propel the future developments of the food and agriculture industries. We're enthused about the opportunities ahead in this field and we're excited to continue progressing our standard and custom products to meet the needs of even the most unique applications for the field. Get in touch with us today to see how we can improve your food and agriculture production process!