Adhesives and Sealant Dispensing Products
Adhesives and sealants are arguably some of the toughest materials to dispense, because of this, they require a lot of extra care. Luckily, we have spent countless hours perfecting our processes to ensure accurate and repeatable dispensing of even the trickiest materials. Our entire adhesive dispensing and sealant dispensing product categories have been outlined to showcase which products work for which materials, though if your material is unique,
please reach out
– we'd love to help you find a solution.
Why Choose GP Reeves Adhesive and Sealant Dispensing Products?
When materials can cure from light, contact with air, or certain temperature points , it's important to protect them from these elements. That's why we've engineered a variety of solutions to help keep your materials safe from premature curing in the adhesive dispensing process. From nitrogen blankets to protect from moisture in the air, to blackout covers to protect from light, to heated hoses and inductors to ensure any thick materials keep moving, we've thought of it all.
We have standard products that ensure a safe dispensing process from pump to nozzle. Each product category features its own set of modifications that allow the product to work for even the trickiest of materials. We even have AA systems for two component (2k) materials that ensure accurate dispensing and mixing of materials.
If you're still wondering what we can bring your manufacturing process, take a look at some of the improvements we've provided to other customers:
Improved
Warehouse
Productivity
Substantially
Reduced
Downtime
Increased
Production
Capacity
Elevated
Workplace
Safety
Initial Considerations
Understanding your material is going to be key when choosing dispensing products for adhesives and sealants. Though we've generalized which products will work for each material, each adhesive and sealant is special, and it's always recommended to meet with our sales team before making any purchase. That being said there are some questions to ask yourself before starting the product selection process.
How will you be purchasing your material? Is it coming in a drum, a pail, a bucket, or something else?

Where will you be applying the material?

What curing properties, if any, does the material have?

What volume of material will you need and at what rate will you need it dispensed?

How do you want the material dispensed? Dots? Beads? As a spray?

Does flow, pressure, or volume monitoring need to be considered?
Proven Material Expertise
With the range of dispensing systems available today, it can be difficult to choose the machine that will best fit the characteristics of your specific production material. We hope to make this process a bit easier by providing you customizable fluid dispensing solutions that have been proven to successfully deposit even the most complex materials. Our systems are compatible with a variety of adhesives and sealants, shown by the small snippet of our project history below:
Automated gap filler dispensing system
Pneumatic adhesive dispense system
Robotic cyanoacrylate dispenser
Fluid dispensing machine for two part glue
Automatic hot melt dispensing unit
Automated fluid dispensing systems for glue
Fluid dispensing robot for two part epoxy
Our Experience with Adhesive and Sealant Dispensing:
While we've already highlighted our range of capabilities, we also want to acknowledge the variety of projects our fluid dispensing systems have already reliably supported. From furniture components to autonomous vehicle sensors, we've customized systems to deliver material to a wide range of surfaces for a vast collection of industries. Some examples of real-world projects GP Reeves has helped with include: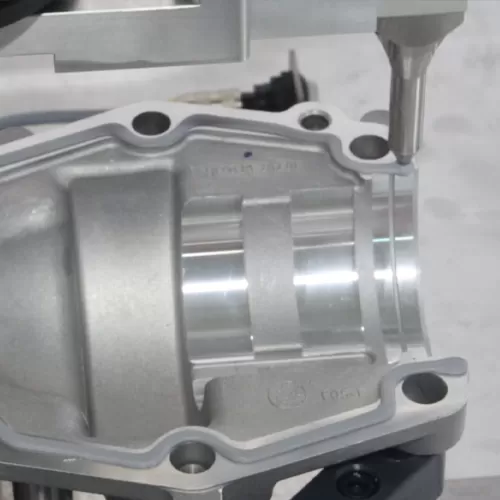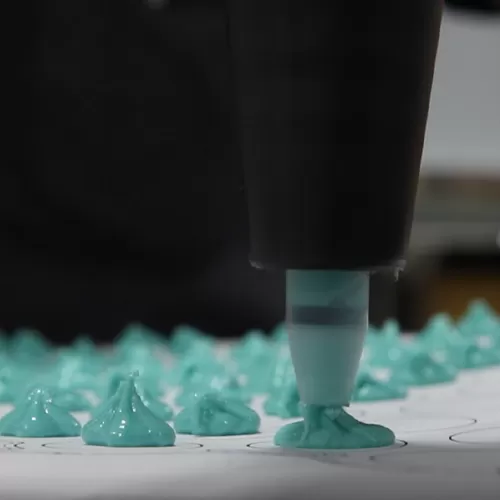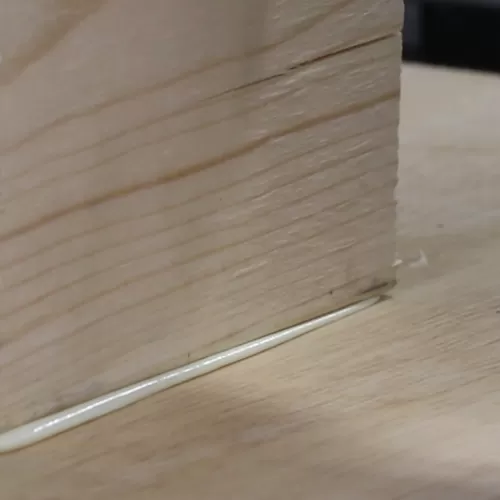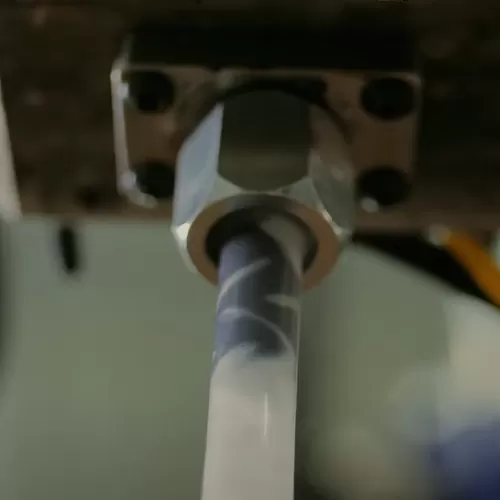 Autonomous Vehicle Sensor Adhesion
System Examples
Given the unusual nature of some adhesives and sealants, it's important to know that every part of your fluid dispensing system will react well with the material and not cause any premature curing. When working with GP Reeves, you can be confident that your entire system will be safe for any type of material you're working with. Below are some examples of what different systems might look like with different adhesive and sealant materials, but keep in mind that every system is different. Our sales team is always available to work with you to ensure that your system will meet all the needs of both your application and your material.
What Does it Look Like to Get an Adhesive or Sealant Solution from GP Reeves?
The team at GP Reeves has collected decades of experience solving some of the biggest adhesive dispensing and sealant delivery application challenges. We've partnered with a plethora of OEMs, integrators, distributors, and end users to create custom solutions for applications such as autonomous vehicle development, solar panel applications, and adhesive delivery to advanced medical device systems. While we can dispense adhesives and sealants to a wide range of applications, the process for each looks similar. The steps we take to provide you with the ultimate dispensing solution include:
Analyze
We analyze the goals of each dispensing project and assess the needs of each adhesive and sealant material and component. All aspects of the project are examined to ensure the final system meets every need.
Design
After assessment, our crew intricately designs each part of the adhesive dispensing  or sealant dispensing system with unique capabilities, ensuring that it will maximize the potential of your production line and provide an excellent adhesive or sealant solution.
Assembly
Once the design exceeds our customer's expectations, we manufacture custom and standard products in house, ensuring our adhesive or sealant dispense system will effectively integrate with the customer's current processes.
Testing
GP Reeves replicates the eventual atmospheric conditions, adhesive and sealant materials, space, and any other factors to validate the adhesive or sealant dispensing process as best as possible.
Support
Even after we have verified feasibility and functionality, we offer installation services and support for all our dispensing products. We are dedicated to your adhesive and sealant assembly line's success for the long haul.
 Adhesive Dispensing and Sealant Dispensing Backed by Experts
Whether your application requires an automated epoxy dispensing machine, a hot melt adhesive dispenser, or a custom two-component sealant nozzle, GP Reeves has the charisma, the expertise, and the proven solutions to get you the perfect dispense product. We're passionate about supporting customers from various industries as they amplify their production lines. Our way to do so is by implementing accurate dispensing solutions that are reliable, long-lasting, and precise. For an adhesive dispense system that will elevate your assembly line, get in touch with a member of our team today!