Grease Dispensing Products
Grease dispensing has always been a key part of the GP Reeves brand. Our grease dispensing equipment is used by manufacturers in a wide range of industries to elevate assembly lines and improve product quality. With experience dating back to 1971, we have mastered the art of dispensing grease in all sizes of beads and dots, in addition to spraying all viscosities of grease. Our fluid dispensing systems for grease are revolutionizing production lines globally – how would a precise grease dispensing system benefit you?
Why Choose GP Reeves Grease Dispensing Products?
Most of our competitors pick a niche in the market and stick to it, maybe it's just grease dispensers, or maybe they focus solely on custom nesting. We've never understood why someone would want to work with so many different companies to put together one grease dispensing system, which is why we have spent countless hours building up our product portfolio to include products for every part of the system.
Many of our customers choose to work with us because they know they can trust us with their entire dispensing system, from grease pump to dispense tip. On top of our vast standard product portfolio, we also offer custom nozzles, nesting, automation, and more. Our number one priority is ensuring that your part gets greased exactly how you want it, every single time. Some of the benefits you'll receive from a GP Reeves grease dispensing product include:
Increased
Operational
Efficiency
Enhanced
Production
Capacity
Increased
Workplace
Safety
Decreased
Production
Downtime
Initial Considerations
There's a lot that goes into fluid mechanics, luckily, we've done the hardest parts for you. Our fluid dispensing systems work for greases between NLGI 00 and 3 (think ketchup to vegetable shortening). Plus, we can dispense some of the stickiest, chunkiest, greases out there. Before buying any product, it is important to know what exact grease you'll be dispensing, this helps us recommend products that are compatible with your material.
When deciding which products will work best for your specific application there are quite a few things to consider. Some questions we consider you to ask yourself include:
How will you be purchasing your material? Is it coming in a drum, a pail, a bucket, or something else?

Where will you be applying the grease?

How detrimental will air or foreign debris in your material be to the application process?

What volume of grease will you need and at what rate will you need it dispensed?

How do you want the grease dispensed? Dots? Beads? As a spray?

Does flow, pressure, or volume monitoring need to be considered?
If any of these questions seem difficult to answer, you can have confidence that the experts at GP Reeves can provide expert-level knowledge and assistance.
Get in touch
with one of our specialists today to learn more about special grease considerations and to see how we can
customize a solution
especially for you!
Types of Grease Applications
GP Reeves has worked with a wide range of greases and has applied them to a plethora of surfaces. From our grease pumping equipment to our grease dispense tips, rest assured that the quality, reliability, and accuracy of our products has been proven time and time again. Our team of creators and innovators have developed solutions to optimally deposit grease lubrication to components of your most challenging applications. Additionally, we're able to customize grease dispensing systems for even the most complex of grease materials. Some examples of grease projects we've successfully conducted in the past include, but aren't limited to: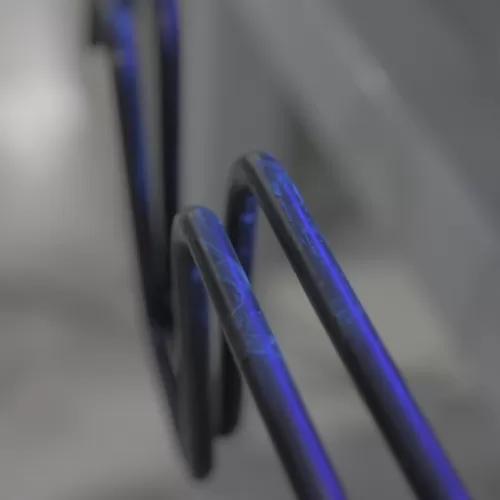 Robotic Dry Lube Spray Application
Dots on Automotive Bezels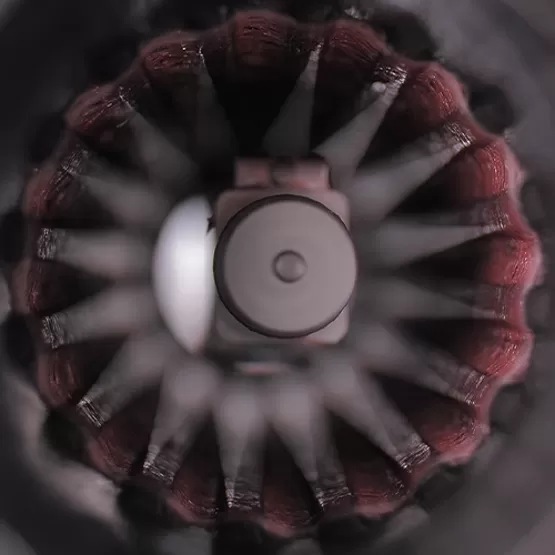 Drive Shaft Inner Diameter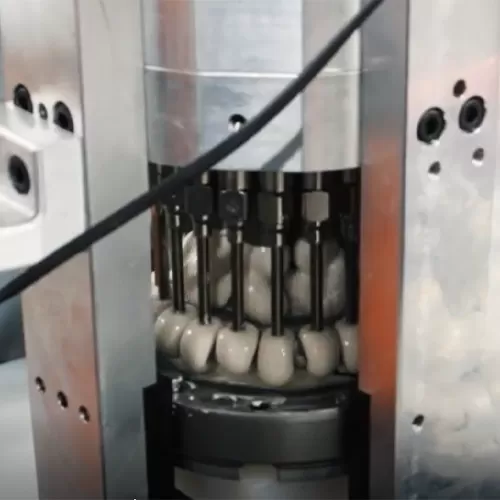 Kitchen Mixer Interior Lubrication
Building A System
A complete GP Reeves grease dispensing system comprises at least 3 parts: the source, the dispenser, and the end point. Depending on how critical the application is, you may choose to add on a preparation product, or a confirmation device.
Purchasing a system from GP Reeves ensures that all of your products will integrate seamlessly, rather than trying to piece together several products from different companies. This will save your team time, along with the headache that comes from it. In addition to the ease of integration, our team will work with you each step of the way to make sure your products arrive safely and are running properly upon install.
What Does it Look Like to Get a Grease Solution from GP Reeves?
The team at GP Reeves has collected decades of experience solving some of the biggest grease application challenges. We've partnered with a plethora of OEMs, integrators, distributors, and end users to create custom solutions for applications such as robotic rail greasing, lubrication of axle components, and grease applications for use with space technology. While we can dispense grease to a wide range of applications, the process for each looks similar. The steps we take to provide you with the ultimate grease dispensing solution include:
Analyze
Our team analyzes the characteristics of each surface, material, the environmental conditions involved, and each assembly part to ensure an optimal solution is crafted.
Design
After project analysis, our crew designs each part of the grease dispense system with unique capabilities, ensuring it will maximize the production line potential and provide an excellent grease solution.
Assembly
After our design exceeds expectations, we manufacture all products in house, ensuring our grease dispense system will effectively integrate with the customer's current processes.
Testing
GP Reeves replicates the system's eventual conditions, grease materials, space, and any other factors necessary to validate the fluid dispensing process.
Support
Even after we have verified functionality in our own facility, we offer installation services and support for all products. We are dedicated to your production success for the long haul.
Grease Dispensing Solutions Engineered For You
Whether you're looking for an entire automated fluid dispensing system or a simple grease dispense tip, GP Reeves has the expertise, experience, and passion to ensure you receive the most advanced solution possible. Manufacturers around the globe are realizing the potential benefits that accurate, repeatable, and dependable fluid dispensing systems have on their assembly lines – are you? Get in touch with us today for a grease dispensing solution engineered for you.