Servo AA7-2K Dispensers for Two Component Materials
Servo driven, positive displacement two-part material (2K) dispensers provide accurate volume and dispense rate control. These cutting-edge dispensers possess a GP Reeves patented air removal process to allow for dispensing success in even the most critical of applications. 
Features and Benefits
A solvent cup featured with the AA7-2K Dispenser protects against premature curing in the dispense chamber.

Patented air removal process ensures only airless material is mixed and dispensed into your manufacturing procedure.

A servo motor and linear actuator provide accurate volume and dispense rate control through positive displacement technology.

The system's flow-through design reduces the pack out of material.
Configuration Options
AA7-2K Servo Dispenser is available in a variety of configurations:
Low Temperature Heating

Nitrogen Blanket

Mounting Plates

Communications (EthernetIP, PROFINET, Sub-D)

Volume and Flow Rate
Product details
AA7-2K Dispensers are designed for dispensing two-part(2K) materials and are available in multiple sizes to accommodate different mixing ratios. This product combines two servo dispensers and comes in volume ranges from .02 to 240 cc, allowing it to be configured to meet a wide variety of specifications for your two-component production supply. This dispenser ensures two-part materials won't cure before the supply is prepared and ready. It utilizes two electric servo motors and linear actuators to administer accurate volume and dispense rate control. Additionally, the AA7 Dispenser features a closed loop system and can compensate for volume errors; this combined with our standard positive displacement dispensing ensures viscosity and temperature changes will not affect the accuracy of each dispense distribution. 
Pneumatic AA Dispensers for Adhesives and Sealants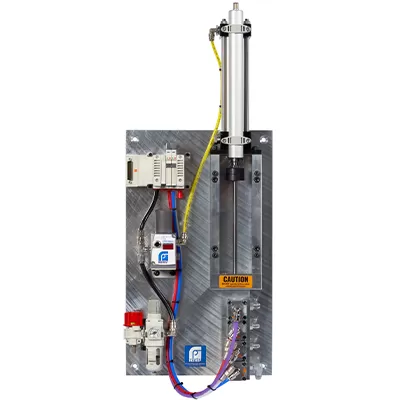 Servo AA Dispensers for Adhesives and Sealants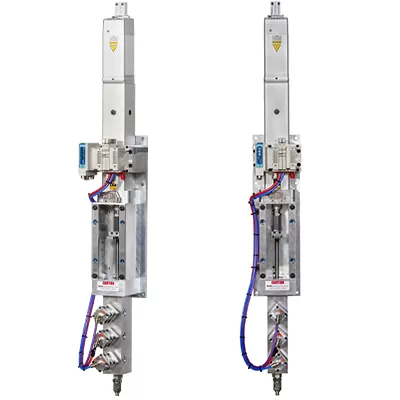 GPMD12000 Adhesive and Sealant Dispensers