RotoMeter Dispensers for Grease
RotoMeter dispensers are ideal for any grease dispensing application requiring continuous flow and precision. These top-notch grease dispensers have a wide range of dispense volumes and configuration options available. Their customizable options and reliability ensure they can be integrated into any type of grease dispensing project.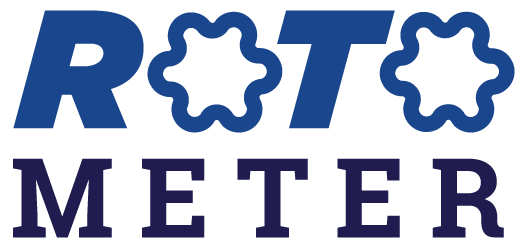 Why Rotary Dispensing from GP Reeves?
Rotary dispensing allows for continuous flow, unlike piston-driven positive displacement options. This makes them an ideal solution for applications requiring a higher volume of grease. These versatile grease dispensers are capable of dispensing dots or beads and can be utilized for virtually any volume dispense. The small footprint of these dispensers allows them to be mounted almost anywhere, including on the end of a robot arm. Plus, RotoMeter dispensers can be programmed to dispense grease at a variety of speeds and even change the dispense rate mid-dispense, seamlessly integrating with your automated processes.
Features and Benefits
Compact: Continuous flow allows for larger dispense volumes without a larger dispenser.
Versatile: This pump is perfect for both continuous flow and measured dispense applications.
Easy Adjustment: Separately purchased controller makes volume and rate adjustments simple.
Adjustable Snuff-back: Minimizes and reduces material drooling.
RotoMeter Dispenser Selection Guide
There are two types of RotoMeter dispensers available for grease: the standard gear pump and the progressive screw model. Our standard model is recommended for most grease applications. We suggest the use of the progressive screw RotoMeter dispenser only in applications requiring extra precision, compact/lightweight end of arm, or with materials that separate under pressure.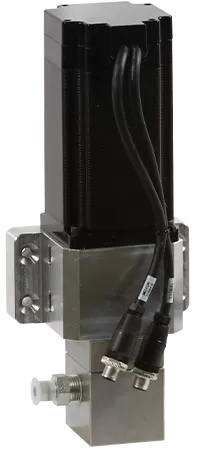 Gear Pump RotoMeter Dispensers
Our motor-driven gear pump RotoMeter dispensers are ideal for grease applications requiring large volumes or continuous flow. The motor-driven pump allows for elevated grease dispensing rates and volumes without a large footprint or price. Volumes range from 0.15 cc to 6 cc per revolution, with up to two revolutions per second, making this series of grease dispensers highly versatile.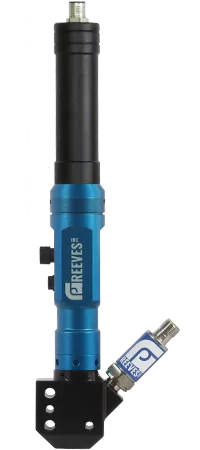 Shear Sensitive RotoMeter Dispensers
Shear Sensitive RotoMeter dispensers feature a progressive screw design that provides increased precision for grease applications. This fluid dispenser is ideal for use with materials that are shear-sensitive or have properties leading to separation. Its lightweight, compact design coupled with its increased precision makes it an excellent choice for end-of-arm dispensing. Available to dispense in rates from 0.01 to 12 cc per second, this multifaceted dispenser is usable in a variety of grease applications.
Servo AA Dispensers for Grease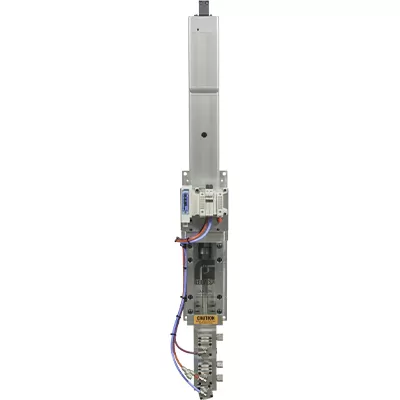 RotoMeter Dispensers for Adhesives & Sealants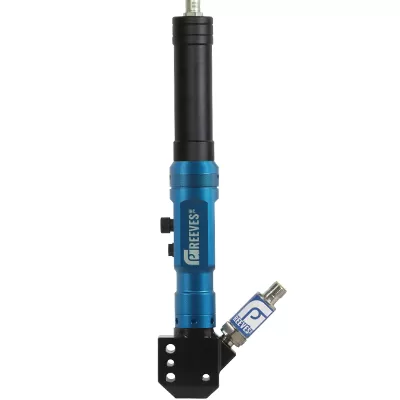 RotoMeter Dispensers for Oil