SS6300 Inverted Enclosed Track Conveyor Chain Lubricator
The SS6300 Inverted Enclosed Track Lubricator accurately lubricates inverted enclosed track conveyor chains containing two wheel trolleys, with the track opening at the top.
Features and Benefits
Reduces downtime and manual labor in lubricating conveyor chains.

Lubricators can dispense oil with viscosities from ISO 2 to ISO 100.

Systems can repeatedly lubricate up to 80 ft of chain per minute.

Airless shot nozzles include a check valve to prevent unwanted material bleeding. 

Positive displacement dispensing guarantees the same amount of oil is dispensed everytime, regardless of temperature and viscosity changes.
Configuration Options
The Chain Lubricator is available in a variety of configurations:
Floor Mounted Control Panels

Autofill Reservoirs

Reservoir Sizes
Product details
SS6300 Lubricators are pneumatic shot lubricators for inverted conveyors. Inverted conveyors have the pendant opening on the top rather than the bottom. This model is modified so the nozzles wrap around the bottom to ensure accurate lubrication. The lubricant volume for each of the six lube points (load wheels, guide wheels, universal joints, and pendant pivots) are independently adjustable from .003 to .03 cc per lube point per shot. This lubricator should not be used with 2035.01220 inverted pendants.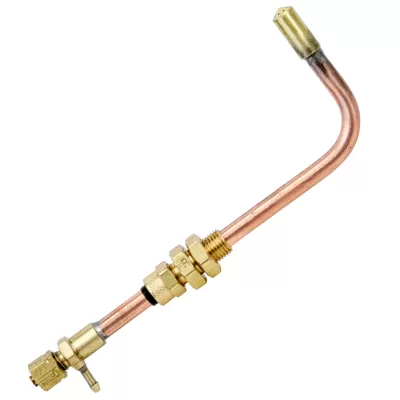 SS6000 Series Enclosed Track Conveyor Chain Lubricators