Spray Nozzles for oil
Air assisted spray nozzles help deliver material to the part in all types of applications.
Features and Benefits
Spray nozzle options exist for a variety of surface area coverage types.

Nozzles can work with all viscosities of oil

Spray nozzles help to deliver oil to tough-to-reach places.
Configuration Options
Mounting Varieties

Assorted Inlet Port Choices

Various Spray Angles
Product Details
Oil spray nozzles from GP Reeves ensure oil material arrives to the part even in the most arduous of application processes. Our oil spray nozzles atomize and spray oil material rather than pushing it out like other popular nozzle types. Our variety of oil spray nozzles feature several shape options that each meet a different oil application need.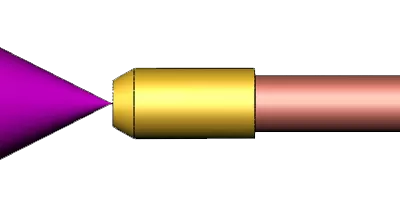 Solid Cone (SC)
Great for spraying a wide variety of surfaces.

Works with all viscosities of material.

Smaller spray shape leads to a more compact distribution of oil.
Fine Cone (FC)
Perfect for applications where uniform coverage is critical. 

Accommodates thick and thin oils. 

Its narrow shape means oil sprayed is distributed more compactly.
External Mix (EM)
Work well with less viscous oils. 

Atomizes the oil, making it great for applications where a large surface area needs to be covered.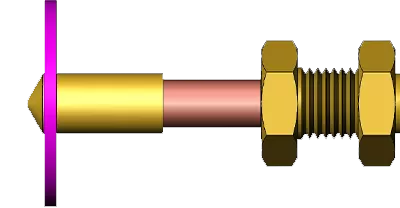 Radial Cone (RC)
Useful for spraying the inside of a bore.

Works well with most oils. 

Its endpoints sit in a radial pattern around the nozzle's end, so a thin distribution of oil along the sides of a cylinder can be produced.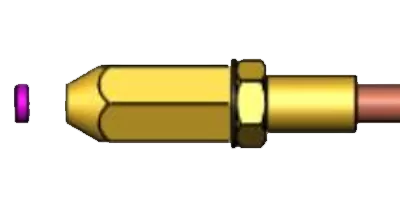 Airless Shot (AS)
Works great with thin oil, up to 30 weight. 

Nozzle provides a clean shot without dripping. 

Includes a built in check valve to prevent dripping.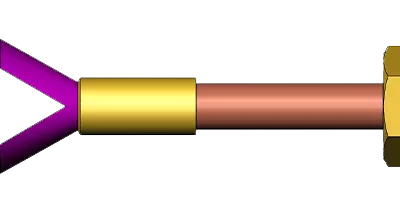 Hollow Cone (HC)
Beneficial for spraying a surface where a large surface area is required. 

Sprays oil in a wider circular pattern with less material in the middle.
Oil Spray Nozzles in Action:
The reliability of our oil spray nozzles was exemplified in a project conducted for the medical industry. This application used spray nozzles to evenly coat the inner components of syringes. Take a look at the effectiveness of these systems in this project overview!