Grease Reservoirs/Regulators
Our Grease Reservoirs/Regulators act as both a grease source and a pressure regulator, helping to ensure dispensers are being supplied with the correct pressure. These Reservoirs/Regulators are available in both high and low secondary pressure, with manual and automatic fill options.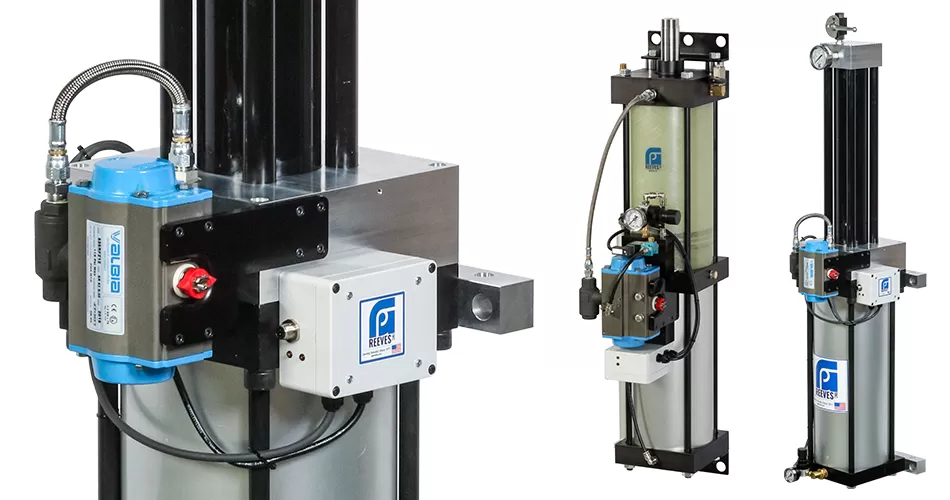 Features and Benefits
Grease is stored in the same spot where pressure is simultaneously regulated.

The use of a reservoir/regulator allows for the dispensing process to run uninterrupted, even if your main grease source needs replacing.

FIFO (First In-First out) reservoirs minimize the separation of unstable material.

Multiple pressure options are available for the grease reservoir/regulator.
Configuration Options
Level Sensors

Fill Valves

Microprocessor

Solenoid Valves
Product Details
Because some dispensers require a specific supply pressure, a pressure regulator is often needed to adjust pressure between the pump and the dispenser. Reservoir/Regulators act as both a grease source and a regulator, which allows your system to continue dispensing even if the main grease container is being replaced. All varieties are first in, first out, or FIFO, to remove the risk of aging grease.
Manual options allow for the refilling of several stations from a single portable pump. These regulators have been thoughtfully designed to only require a temporary connection from the source or pump being utilized. They can regulate material pressure to provide up to 120 or 240 PSI of outlet grease pressure, depending on the model.
Our Automatic Grease Reservoirs/Regulators are available in both high- and low-pressure options. Low pressure models have a grease output pressure of up to 240 PSI, while the high-pressure options have a grease output pressure as high as 1320 PSI. With the optional microprocessor, these machines are self-sufficient, meaning you could have several hooked up to one central pump and only have to monitor the level of the main pump.
Each of these grease reservoirs/regulators have been engineered for use with NLGI 000 through NLGI 2 grease. Equipped with relief valves and air pressure regulators with gauges, they are capable of handling up to 3,000 PSI inlet material pressure.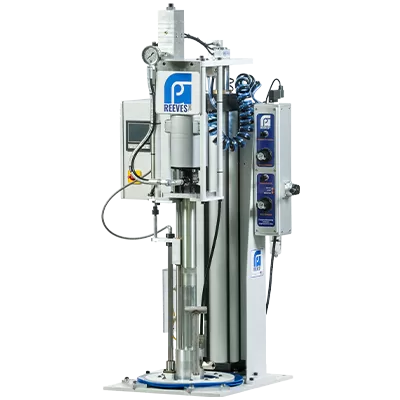 Grease Pressure Regulators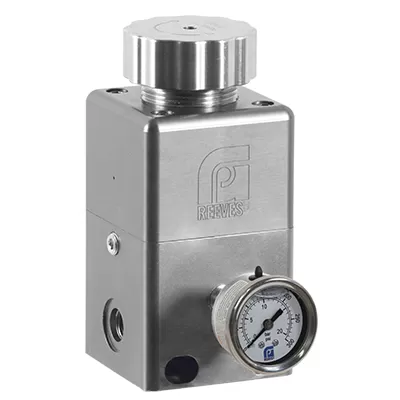 GPMD10000 Grease Dispensers