GPMD10000 Series Grease Dispensers
Our positive displacement GPMD10000 series grease dispensers are perfect for dispensing grease amounts from 0.02 – 6.20 cc.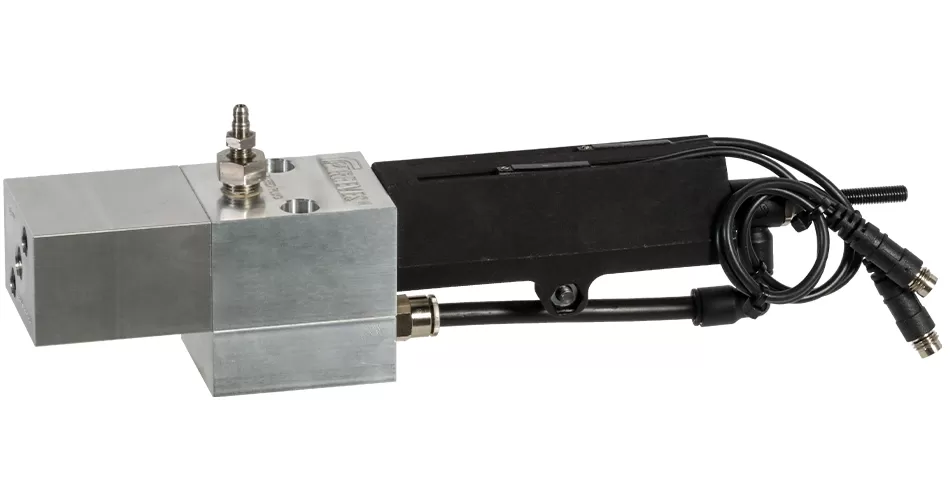 Features and Benefits
This positive displacement dispenser repeatedly delivers precise shots of grease.

One can easily change shot size volume using an included fine-thread adjustment screw with a lock nut.

GPMD10000s can complete up to 40 dispenses per minute.
Configuration Options
Adjustable Volume Output Ranges From 0.02 to 6.20 cc

Calibration Scale

Flow and Stroke Sensors

Premium Seals for use with Abrasive Material
Product details
GPMD10000s are single-acting, adjustable, metered shot (piston) dispensers. These air-operated dispensers have several volume options offering accurate dispensing of 0.02 – 6.20 cc shots of grease. The GPMD10000 series uses positive piston displacement dispensing to accurately deliver measured shots regardless of temperature and other outside conditions. GPMD10000s can change shot size quickly using fine-thread adjustment screws with lock nuts, optional calibration scales make this process simpler than ever. This series can dispense up to 40 times per minute at the maximum shot size, and can operate between 50 to 120 PSI air with material inlet pressure up to 200 PSI. GPMD10000s are manifold mounted, and can be in groups of 1-8 dispensers.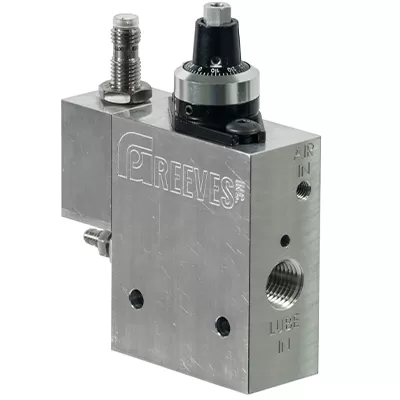 GPMD3000 Grease Dispensers