GPMD11000 Oil Dispensers
Our GPMD11000 Oil Dispensers use positive piston displacement to accurately deliver measured shots of oil from 0.02cc to 6.20 cc, depending on the model.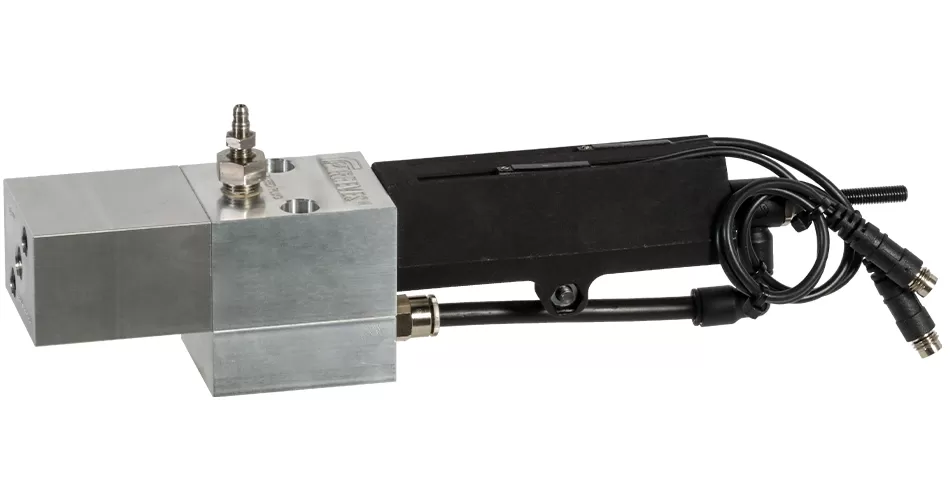 Features and Benefits
Simple volume adjustment

Dispense up to 40 times per minute.

Positive displacement ensures consistent volume regardless of material temperature or viscosity.

Operates with low pressure oil.
Configuration Options
Adjustable Volumes and Boost Ratios

Stroke Sensors

Calibration Scale

Common or Separate Air Ports
Product details
GPMD11000 Dispensers are base-mountable, air-operated, single-acting, adjustable, metered shot dispensers. These dispensers utilize positive displacement to measure oil and accurately dispense material regardless of temperature or viscosity. These dispensers feature fine thread adjustment screws and lock nuts allowing for quick and easy volume adjustment. GPMD11000s can dispense up to 40 times per minute and can operate between 50 to 120 PSI air with inlet material pressure up to 60 PSI. Dispensers can be independently or manifold mounted in groups of up to 8.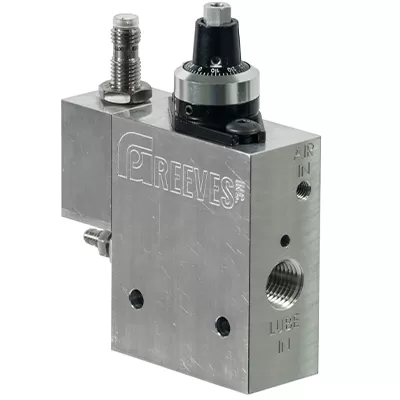 AA3 Pneumatic Oil Dispensers