Polycore Valves
 Polycore valves are ideal for use with reactive chemicals.
Features & Benefits
Polycore valves are compatible with "timed dispense" systems.
Options for a metal-free flow path ensures compatibility with various materials
Dispense valves are cleanable and repairable.
Configuration Options
Polycore valves are available in a variety of configurations
Port Sizes
Flow Diameter
Seal Material
Body Material
Integrated Solenoid
Product details
Polycore valves are engineered with reactive materials in mind. This double acting diaphragm valve is air to open and close, plus options for a completely metal-free design ensure that corrosive and anaerobic materials can be dispensed with consistent accuracy.
Zone Valves for Adhesives and Sealants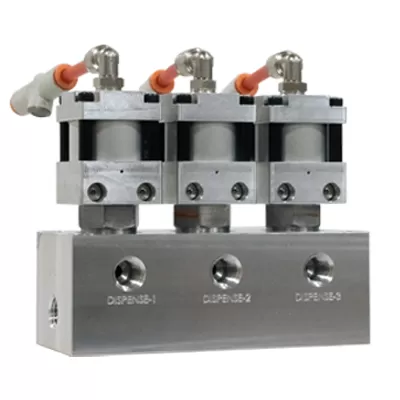 Dispense Valves for Two Component Materials