Grease Dispense Guns
Handheld grease dispense guns have an ergonomic design with an electronic trigger controlled by a PLC.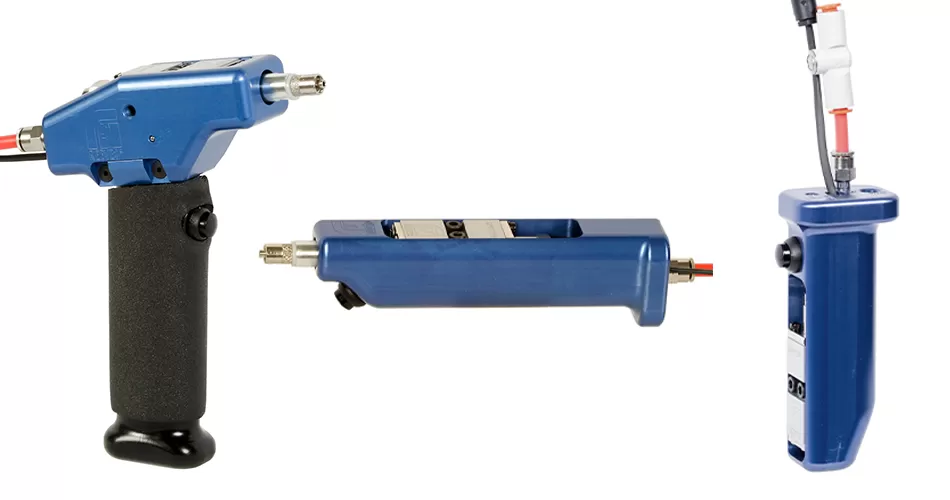 Features and Benefits
Grease dispense guns feature an ergonomic fit.

These devices possess lightweight, durable handles.

Grease dispense guns are PLC controlled.

Three styles of dispense gun exist to meet various application needs.
Configuration Options
Pistol, Vertical, or Horizontal Grips

Dispense Valves

Nozzles

Optional Holster
Product details
With a dispense element built in, dispense guns (DGs) allow you ease of dispense. Dispense guns come in three styles: vertical, horizontal, and pistol. The pistol style gun allows an ACE Valve or a GSSM to be mounted instead of the standard GPR7379 dispense valve. Utilizing a GSSM provides higher accuracy for your dispenses. The handles of dispense guns are lightweight yet durable, making them great for long use without fatigue. The electronic trigger is used as an input to activate the output that energizes the solenoid valve. This allows the PLC to control debounce time, solenoid on time, and poka-yoke the process.
Holsters are available for the pistol style of DG, with optional "gun in place" sensors that can be connected to the same PLC.
Dispense Valves for Grease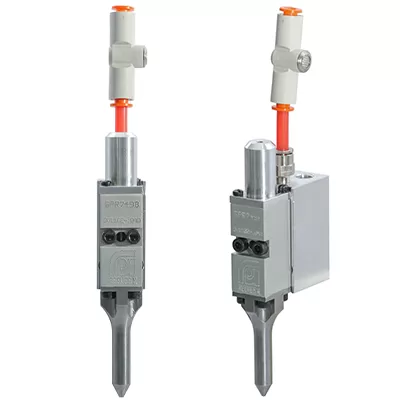 Extrusion Nozzles for Grease