PRODUCTION DISPENSING FOR THE ELECTRIC VEHICLE INDUSTRY
Electric vehicle assembly lines are driven forward with the efficiency, effectiveness, and reliability of GP Reeves dispensing systems. Our team has skillfully created solutions for both the automotive manufacturing and battery manufacturing industries, and we're thrilled to combine our expertise in these fields to continue developing innovative dispensing solutions for the electric vehicle (EV) industry.
Why GP Reeves?
Our team of engineers has worked hard to ensure our customers receive an advanced, reliable, and effective dispensing solution. EV manufacturers globally have benefited from the integration of our systems in multiple ways. Some of the results noted by previous customers include:
Enhanced
Component
Performance
Amplified
Production
Capacity
Reduced
Manufacturing
Downtime
Increased
Factory
Sustainability
Improved
Assembly Line
Efficiency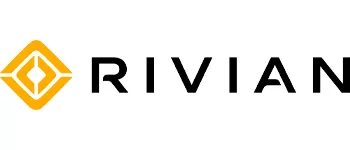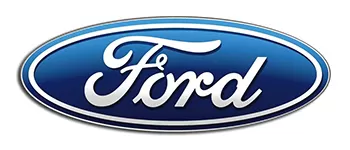 Case Study: Electric Delivery Truck
As companies across the globe examine ways to adopt more sustainable technologies into their operations, one viable solution for e-commerce participants is the integration of electric delivery trucks into their fleets. With our dispensing expertise, GP Reeves has helped e-mobility developers enhance their assembly lines so that they can produce the electric delivery trucks that will drive the world forward. Take a closer look at how GP Reeves is electrifying the trucking industry!
How Could We Help You?
We've worked on dispensing applications for all types of electric vehicle components – a few of which are explained below! Get in touch with us today to solve even your most unique EV dispensing applications!
EV Battery Pack Sealing
EV battery developers need dispensing systems their production lines can count on. GP Reeves provides advanced dispensing systems to ensure battery cells, modules and packs receive the precise and strong adhesion they need. Our team is familiar with dispensing a variety of materials to the necessary components of prismatic, cylindrical, pouch, and any other battery pack formats. By integrating a GP Reeves dispensing solution into their production lines, fuel cell and hydrogen fuel cell developers can ensure precise amounts of material are being repeatedly dispensed onto each battery component necessary – allowing for long-lasting battery functionality and quality. GP Reeves has participated in a multitude of EV battery projects, but a few of our favorites are listed below.
Application of gap fillers to closures & cool plates
Sealing of housing & lid components
Slurry dispensing for electrode coatings
Adhering anode, separator, & cathode layers
Gasketing for casing assembly & pack seal joints
Cell-to-cell adhesion
Sealing and insulation of hydrogen fuel cells
Electrolyte filling
Sealing and coating of anode components
Dispensing of solder pastes
Foam encapsulation of battery cells
Delivery of thermal interface material to electric components
And more!
Interested in more of our battery capabilities? Check out our extensive battery dispensing solutions!
EV Power Inverter Sealing
It's critical to ensure key components of electric vehicles, like the power electronics systems, are functioning properly. Because these systems often operate with high temperatures and voltages, it's vital that necessary production materials are placed precisely and repeatedly. Our team has developed an array of solutions to help with the application of materials, like TIM and 2K substances for example, to a multitude of various power electronics. From projects associated with circuit boards to others regarding aluminum heat sinks, GP Reeves has solved even the most complex applications with standard and custom dispensing solutions. We can assure our customers that their materials will be dispensed evenly and repeatedly for long-lasting dependability. GP Reeves has conducted different types of power electronics projects, some of our favorites are listed below:
Shielding of housing and lid components
Gasketing of power inverter electronics
Sealing of battery box
Application of thermally conductive pastes to connectors
Sealing and insulating electronics
Potting of converter and inverter components
And more!
EV Electric Motor Insulation
Electric motors have various configurations, each needing proper insulation and heat dissipation to function properly. Components, including the commutator, terminals, brushes, stator, rotor and more, require precise amounts of material. Our equipment provides accurate material delivery to even sensitive motor components, preventing failures that arise from improperly placed material. We've helped many electric motor manufacturers gain a competitive advantage through the integration of our standard and custom dispensing equipment. Take a look at some of our applications for this industry segment below! Interested in seeing what a GP Reeves solution could do for your own application? Contact one of our experts today for a free consultation!
Adhesion of stator winding components
Sealing of aluminum plate
Epoxy and polyurethane stator encapsulation
Dispensing butyls, adhesives, glues, & more into rotor cavities
Magnet bonding and sealing
Insulation and resin impregnation of stator/rotor windings
Potting with various resins
And more!
Bonding Scanners & Sensors for EVs and Autonomous Vehicles
The scanners and sensors that work to protect and maintain vehicle operation and safety are manufactured with various types of dispensing materials. Our team of engineers can design a
custom dispensing solution
for each unique component. Applications include bonding parts together, sealing from containments, electrical isolation, aiding in heat transfer, and more! From lane checking scanners to steering sensors, GP Reeves has already provided specialized dispensing solutions for an abundance of scanner and sensor applications, including a variety relating to autonomous vehicles. A few of our favorite applications for this segment are listed below:
Adhesive bonding of device to electric vehicle
Encapsulating electric wirings
Sealing of internal electronics and housing
Delivery of precise volumes of potting compounds
Application of thermal compound to heat sinks
Gasketing applications
And more!
On-Board Battery Charging for EV
On-board battery charger components, like the coils, covers, housing, and many others, often need material dispensed precisely and repeatedly onto components. Properly dispensed materials can negate failures due to overheating or foreign contaminants. GP Reeves specializes in accurately distributing complex materials to onboard chargers for EVs with our wide array of standard products. We have endless dispensing possibilities made possible by our customizable dispensing solutions. A few of our favorite EV battery charger applications are listed below. Interested to see how GP Reeves can help with you next application? Contact one of our experts today for a free consultation!
Application of thermal conductive pastes to capacitor and aluminum housing
Potting compounds applied to PCB
Sealing of cover and housing
Adhesive applied to AC to DC converter
Dielectric grease dispensing
And many more!
Battery Management System
To ensure quality, safety, longevity, and stellar performance of the system, you need materials dispensed precisely, especially around areas with high temperature and voltages. Our team of engineers can provide solutions to dispense materials like thermal pastes, gap fillers, encapsulates, and more to a multitude of BMS components. Proper material dispensing by GP Reeves can prevent failures, like short circuits or damaged battery cells, that could arise from inaccurate material placement. From standard to custom dispensing systems, GP Reeves has been able to provide a specialized dispensing solution for numerous BMS projects, some of which are listed below!
Sealing of housing and lid components
Gap filling between cooling circuits and modules
Adhesive to BMS system to remain stationary
Heat staking to PCB
And many more!
EV Charging Port
GP Reeves is aware of the significance proper thermal management plays in the successful life of an EV charger. To foster high product quality and reduce corrosion potential, we've cultivated a line of dispensing systems perfect for these types of applications. From precise beads of gap filling material to accurate lines of 2K epoxies, we're capable of dispensing whatever material necessary to ensure chargers receive the best solution possible. Our team is also capable of dispensing material onto battery components that are located inside of the charging port. For more of our battery dispensing capabilities, check out our energy storage manufacturing industry page!
Dielectric grease dispensing
Encapsulation of electrical components
Bonding of structural components
Electrolyte filling
And more!
Propelling EV Propulsion Forward
GP Reeves specializes in providing accurate solutions for even the most complex of production challenges. One OEM came to GP Reeves seeking a solution for one such challenge dealing with the precise application of 2K thermal glue to rotor cavities. Our engineers created a
custom automated
dispensing system to decrease cycle times, improve assembly efficiency, and amplify the production capabilities of the customer.
Our Process for Electric Vehicle Dispensing:
When collaborating with GP Reeves, manufacturers can be certain that they'll receive a dispensing system that will prove reliable, efficient, and effective. Whether for a single dispenser or for a complete automated dispense system, our team will dedicate the time and energy necessary to provide the most optimal solution possible.
Analyze: GP Reeves considers every detail of your application – no matter how intricate. Our engineers will observe every characteristic of your component. From materials involved to surrounding atmospheric conditions, our engineers will ensure your dispensing system is able to properly accommodate even your most challenging project considerations.
Design: After ensuring every minuscule detail of your project has been accounted for, the team at GP Reeves meticulously configures a system to achieve your material delivery goals. We'll collaborate with you to ensure our designs and processes match your expectations and make you feel confident about the products you'll receive.
Assembly: After we've designed a system that accomplishes your end goal, our team starts to assemble the dispensing system. We manufacture nearly all standard and custom dispensing parts in house, ensuring you'll receive an optimal solution with a reduced threat of supply chain challenges.
Testing: GP Reeves runs tests on the completed system to replicate your application's surfaces, materials, environmental conditions, and any other challenges. This process verifies the feasibility and functionality of the system, providing a guarantee of excellence.
Continued Support: Our team offers installation and support services to ensure the integration of our systems into existing assembly processes is as easy as possible. Even after the system is in place, our experts are more than willing to support you with continued application care. With a solution from GP Reeves, you'll be able to drive production towards increased efficiency and production capacity.
GP Reeves Customer Testimonial:
"I couldn't be happier with your level of engagement and effort on this. I have to say, [a certain competitor] fell way short to matching your contribution. I'll definitely lead with your solutions…"
Interested in a free consult to see what the Electric Vehicle Development process looks like for you? Contact our team today!
Standards of Excellence
Although we've designed a variety of custom dispensing solutions for various EV applications, we also have a plethora of beneficial systems on our standard product line. These products have propelled numerous sectors of the EV industry, and we're eager to help you advance yours!
Electrification Made Easy
GP Reeves has facilitated increased production capacities, enhanced product quality, and amplified assembly speeds for EV manufacturers across the globe. Our expansive range of dispensing solutions have empowered eMobility production processes to reach new heights. From optimistic plans to purposeful concept delivery, GP Reeves is accelerating the assembly of EV's forward. Get in touch with us today to simplify and enhance your EV production.