Oil Pressure Regulators
Oftentimes the outlet pressure of your oil pump is much higher than the inlet pressure of your dispenser. To ensure the pressure between these two products is regulated, we recommend using an oil pressure regulator. 
Features and Benefits
Vespel SP-1 poppet and seat ensure a longer life.

Included 10-32 holes aid in mounting.

Secondary pressure is extremely accurate.
Configuration Options
Aluminum and Stainless Steel

Dial Gauge or Electronic Gauge with Pressure Switch

Ball Valve and Grease Filters
Product details
Oil pressure regulators have been designed to accomplish operations with high-pressure oil pumps. They feature a vespel SP-1 poppet and seat for a longer life. Our systems also feature two 10-32 holes in the base for ease of mounting. Oil pressure regulators are available in both brass and stainless steel and have a maximum inlet pressure of 3,500 PSI. The outlet pressure is easily adjustable using the knob, and options from 1-500 PSI are available. Additionally, our oil pressure regulators can easily be paired with an oil filter and a service ball valve for simplicity of maintenance.
GP Reeves Customer Testimonial:
"A lot of systems break or just don't work due to differences in pressures that can take place between pumps and dispensers. By utilizing an oil pressure regulator from GP Reeves, this issue is totally overcome – allowing you to dispense with effectiveness and reliability" – GP Reeves
Engineering Specialist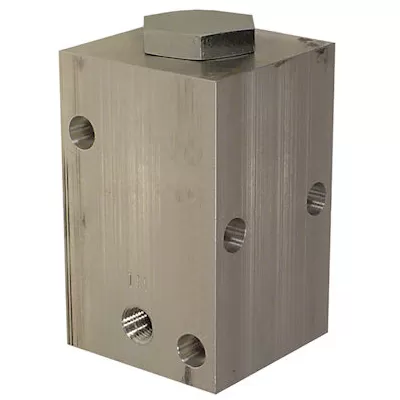 Grease Pressure Regulators