Nitrogen Blankets
Nitrogen blankets from GP Reeves prevent air from accessing moisture-cure materials and advancing their solidification.
Product details
Nitrogen blankets are the perfect addition to a system designed for use with moisture cure materials. The layer of nitrogen between your material and the open air ensures that no unfiltered air will make its way to your material — protecting it from accidental curing. A nitrogen blanket works by filling an area with nitrogen to act as a secondary barrier between your moisture-curing material and the outside air. Nitrogen blankets are available on the inductor of a pump or in the metering rod chamber of an AA dispenser. 
Features and Benefits
Nitrogen blankets prevent ambient air from causing any premature material curing.

The double inductor seal on a nitrogen blanket protects moisture cure material.

Nitrogen blankets are available as an option on a variety of adhesive and sealant dispensing products.
Servo AA Dispensers for Adhesives and Sealants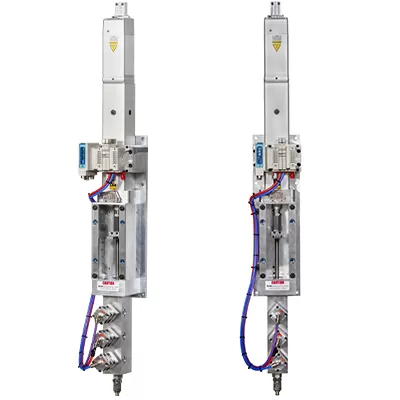 Dual Post Ram Pumps for Adhesives and Sealants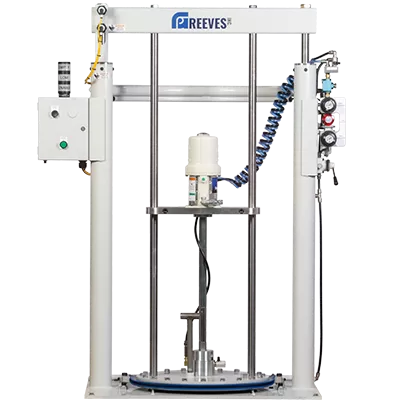 Heated Hoses for Adhesives and Sealants