Dual Post Ram Pumps (GDP, G6DP, and GNDP) for Adhesive/Sealant Supply
Air-operated pumps engineered for reliable supply of thick adhesive and sealant materials that don't seek their own level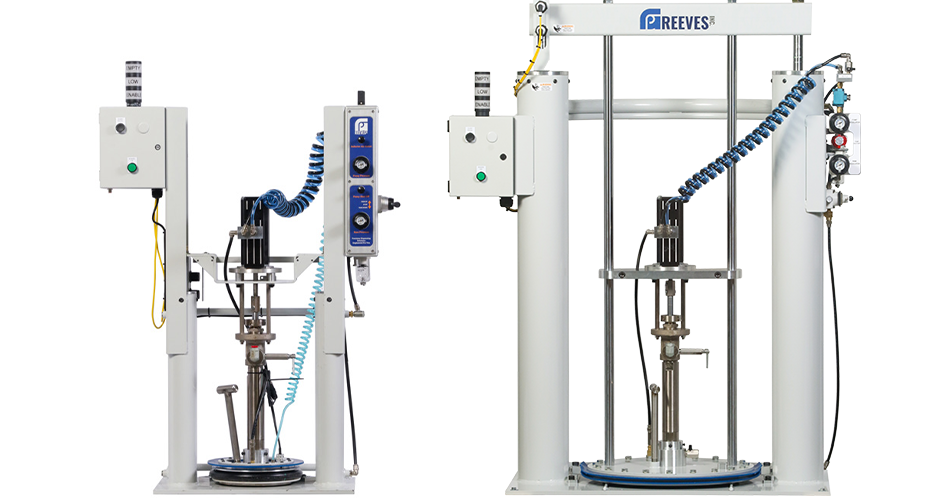 Features and Benefits
Reliable and dependable due to increased force capacity provided by two durable posts.

Dual Post Ram Pumps pump all the way to the bottom of your drum to prevent the presence of leftover adhesive or sealant material.

GDPs, G6DPs, and GNDPs keeps pump suction "off the floor", providing for a cleaner and less wasteful process.
Configuration Options
Pump Motors

Inductor Seals

Level Sensors

Control Panel

Roller Bed for Easy Drum Changes
Product details
GDP series air-operated pumps are engineered for adhesive and sealant production material supply. The dual post ram assures a reliable supply with thick adhesives and sealants that don't seek their own level. 
Ram pumps use an inductor plate to push adhesive and sealant materials down, reducing unnecessary adjustments you may face when using a stick pump. The inductor style pump also minimizes the amount of air that enters your system. To continue, the design of these GP Reeves pumps allows the pump suction to hang in the air during container changes rather than having to put it on the floor, reducing excess mess. The GDP series is available with 3" or 6" ram, multiple seal options, a wide range of pump ratios, and a variety of control options. All pump options include a pump, inductor seals, dual post ram, ram control valve, pump air pressure regulator, and ram air pressure regulator.
Single Post Pumps for Adhesives and Sealants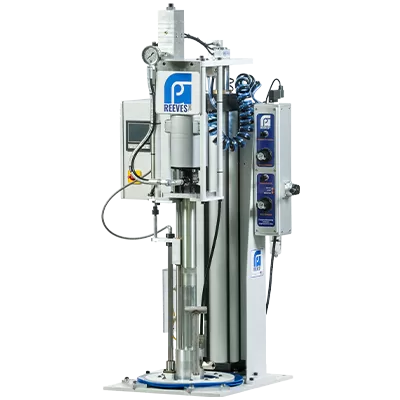 Miniature Dual Post Pumps for Adhesives and Sealants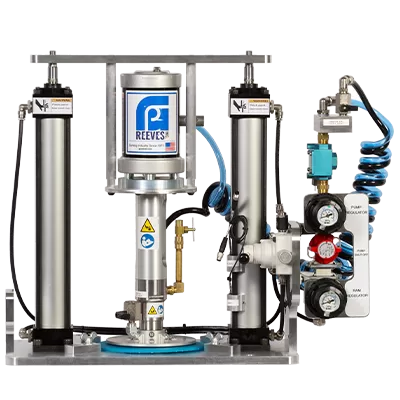 Dual Post Pumps for Grease