Material Dispensing for Solar Power manufacturing
GP Reeves is brightening up the future of solar power development with our revolutionary dispensing technologies.
Advanced Solutions for Solar Power Manufacturing
We have seen plenty of advancement within the realm of solar energy in recent years, and GP Reeves loves participating with such progressions. From supporting the development of photovoltaic cells and panels to advancing the way solar architecture is assembled, GP Reeves can empower solar power developers to simplify their assembly process – allowing them to soak up the sun in no time!
Simplifying Solar Panel Development
When assembling solar panels, an adhesive material is often used to effectively combine module components. Additionally, solar panels are vulnerable to potentially harsh external conditions throughout their lifetime. Because of this, materials must ensure photovoltaic and thermal panels are properly maintained with optimum effectiveness throughout their lifetime, no matter what potential harsh conditions they may face.
Some manufacturers waste material, time, and energy with messy and laborious applications of adhesive material. This ends up causing problematic inaccuracies and inadequate products. There are plenty of identifiable ways GP Reeves can favorably aid in the consistently accurate dispense process of adhesives with our world-class machinery.
With our 50+ years of dispensing expertise, GP Reeves has developed solutions to ensure the edges of solar panels are covered completely and precisely. We have a variety of standard products that repeatedly dispense materials with the same position, volume, and pressure at every dispense.
Certain adhesive and sealant materials require unique conditions due to their temperature or curing needs. GP Reeves has a wide array of technology for all types of materials.
The use of adhesive and sealant materials can protect solar panel components from a challenging surrounding environment. Because a proper application of material is so vital, GP Reeves can provide extremely precise equipment that can monitor material flow and pressure. Our machinery also has automated control options that can allow for effective control of volume, flow, shape, and pressure rates.
If you desire precision and complete coverage, you need GP Reeves. Help us help your solar panel development processes and get in touch with us today!
Advancing Solar Frame Attachments
Bonding modules properly can allow solar power units to serve for a longer lifetime and at their highest performance potential. Our team has worked hard to innovate some of the world's best bonding equipment, which provides accuracy and reliability to the solar panel assembly line.
Some bonds needed within solar panel development include rail bonds, sealing module frames, and ensuring proper adhesion of junction box components. With its unique capabilities, there are specific ways GP Reeves can integrate its dispensing systems to notably benefit the solar frame attachment procedure.
Oftentimes, solar frame attachments utilize adhesive silicone materials. Our engineers are experts at ensuring this material and all others are thoughtfully cared for with machinery that meets the needs of the product's specific viscosity, flow, pressure, volume, and profile requirements.
Because our equipment is so precise, manufacturers can reduce downtime, decrease their wasted material expenses, and avoid clean-up time.
It is important for an ideal ratio of 2K materials to be delivered to a solar frame so that an optimal material performance can be maintained. With our AA-2K dispensers, GP Reeves can provide a strategic advantage to your current dispense process.
To increase your production capacity and increase your product's durability and longevity, consider a customized solution from GP Reeves and get in touch with us now!
Sealing Solar Panel Junction Boxes
To protect the electric components of solar panel junction boxes from external conditions, it's vital that moisture and corrosive elements don't have access to the internal parts of the box. The team at GP Reeves is enthused to problem-solve your junction box applications with our innovative sealant dispensing machinery.
Adhesive and sealant materials can ensure the ribbon wire connection of these components isn't accessible by the challenges of the surrounding environment. Because of its significant importance to the solar panel development process, GP Reeves is aware of how intricate the specificities of your dispensing application may be. We love solving challenges and are ready to customize equipment to meet your exact requirements with repeatable precision.
The engineers at GP Reeves have developed automated technologies to properly apply adhesive and sealant materials to junction box components without need for constant checks or pauses. GP Reeves has devices to ensure that material ratio, flow rate, and shot size remain controllable and accurate throughout the dispensing process. Therefore, a manufacturers downtime, labor expenses, wasted material losses, and maintenance costs are all decreased or even eliminated.
Since this material is often sensitive to moisture, GP Reeves can deliver a project such as this with a nitrogen blanket to prevent premature curing. We have plenty of machinery and custom options to ensure your unique application is conducted in an optimal manner.
Due to our intense accuracy, we can ensure the ribbon wire connection of these components are effectively protected from external conditions. We can dispense in specific positions and volumes to ensure your junction box is sealed without any harmful effect from the dispensing process.
Future Innovations
The team at GP Reeves is always willing to take on new challenges. As solar power continues to develop, we grow increasingly enthused about opportunities to support the innovation. Our team has a relentless pursuit towards innovation and improvement and we would be enthused to configure custom equipment to meet the needs of your unique solar application.
Interested in our other areas of expertise? Check out our related pages:
Battery
From filling to sealing, GP Reeves can aid in the advancement of nearly every aspect of battery manufacturing.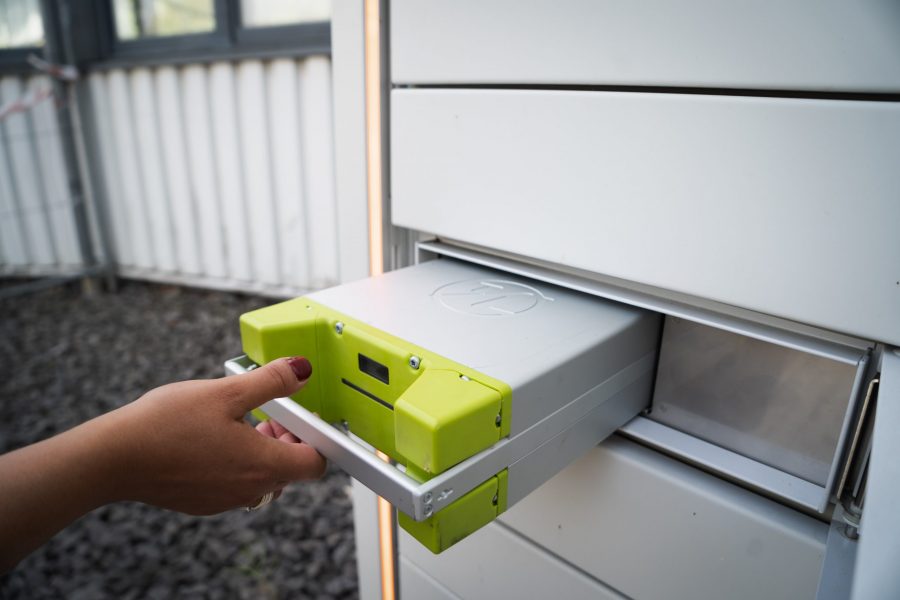 Renewable Energy
Our team works hard to develop systems to support the non-renewable sectors of the energy and natural resources industry.
Wind Power
GP Reeves is helping manufacturers of wind power soar higher with the most advanced dispensing technology around.
Hydropower
GP Reeves is thrilled to provide innovative dispensing technology to further advance the hydropower industry.