MeasureMELT Hot Melt Dispense System
The All-in-One Solution for Dispensing Hot Melt
The MeasureMelt series consists of tank and unloader style hot melt pumps, hoses, and dispense valves. GP Reeves' hot melt dispensing products ensure that hot melt is accurately measured and dispensed in any way needed.
Features and Benefits
Consistent heating of solid materials
Products for all aspects of dispense
Positive displacement dispensing options available
Configuration Options
Tank or unloader options
Finned or smooth inductors
Power requirements
Pump type and flow rate
Product details
The MeasureMelt series focuses on two powerful ways to dispense hot melt. Whether your hot melt adhesive comes in smaller pieces such as pillows or beads, or in larger containers like a pail or drum, there is a pump option that will meet your unique specifications. For smaller scale hot melt glue dispensing, we offer several sizes of tank melters that melt and dispense material with ease. Our unloader style pumps are designed for use with pails or drums of solid hot melt. The finned style inductor of these hot melt systems allow for optimal melting of material as it's pumped to the system. Plus, our customizable heated hoses ensure the hot melt material stays at a consistent temperature throughout the entire process.
GDPM for Adhesives and Sealants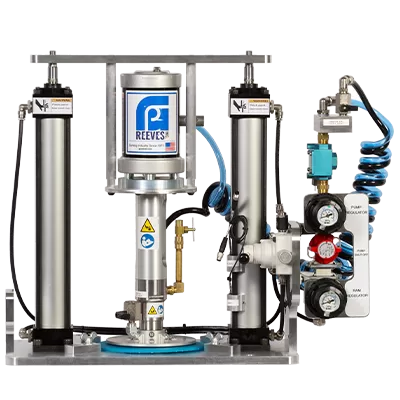 GDP for Adhesives and Sealants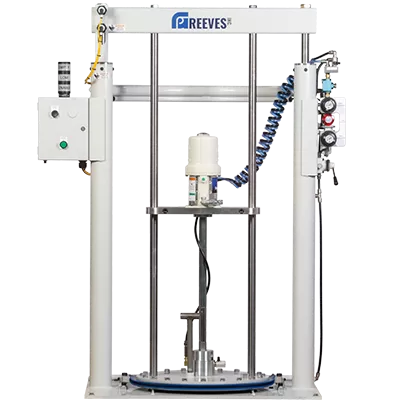 Dispense Valves for Adhesives and Sealants