GP Reeves prides itself on its position as an established member of the American supply chain. As this year's Independence Day approaches, we are grateful to celebrate our ability to manufacture and distribute precision dispensing equipment in the United States. Not many other dispensing equipment manufacturers have roots in such an esteemed nation, but GP Reeves is lucky to have such an American foundation and strong ties to the contemporary advancements of this country. Our team is cognizant of the significant privileges our company and our people possess as participants in the American industrial manufacturing industry. Because of this, we hope to use this 4th of July as an opportunity to reflect on the honorable status GP Reeves possesses as an American manufacturer.
GP Reeves is proud to have multiple veterans working on our team! One of our colleagues, Dan (pictured above), just celebrated 40 years since his first day with the U.S. Airforce. We are so grateful for the dedication veterans and service members have to our nation.
GP Reeves was founded in 1971 in Grand Rapids, Michigan, a growing cultural and economic hub just east of Lake Michigan. As a firm located in the American Midwest, GP Reeves has had convenient access to some of the industries fueling global advancement. Close to our original campus are the headquarters for major companies within the automotive, furniture, aerospace, technological, petroleum, and steel manufacturing industries. GP Reeves has been grateful for access to other sectors of industrial America as well as the freedom to collaborate with these businesses. Our company has been able to evolve and expand to dominate the dispensing equipment industry both within the United States and internationally. GP Reeves has grown to distinguishably propel a variety of industries towards success and has contributed to the betterment of the American economy. We are grateful for our roots in a heritage focused on freedom, grit, and a relentless pursuit of better.
After ruminating on our company's advancement since last year's July 4th holiday, our team can easily identify times where our role as an American manufacturer was of profound significance. The overwhelming bewilderment brought on the Coronavirus pandemic brought immense devastation, a myriad of extensive problems, and an all-encompassing global setback; however, it also brought opportunities to give back to our community and support the strong recovery of the United States. When the pandemic hit the U.S., our team was determined to utilize our expertise in engineered dispensing systems to aid in the Covid-19 relief effort. Our engineers rapidly lent a hand by creating hand sanitizer dispensing systems to serve the cleanliness of the American people. Because GP Reeves was a nimble enough company, we were able to reallocate some internal resources and spend countless hours designing a touchless system to ensure sanitization needs were reliably met. Our line of hand sanitizer systems, known as Defense Dispense™ has been able to provide schools, businesses, and society overall with access to cleanliness and safety. In addition to being able to serve the wellbeing of many Americans, GP Reeves has been prideful to do so with a manufacturing and design processes that is completely American. All the components of our original hand sanitizer dispensers and stands were constructed and integrated in the United States; most of them came from companies less than an hour from ours. We were able to collaborate with numerous local companies to build and supply our hand sanitizer systems, further promoting our ability to effectively enable the prosperity of U.S. based businesses.
In addition, GP Reeves recognized the heavy impact the Coronavirus pandemic had on the American supply chain. Due to shutdowns and quarantine periods, a plethora of assembly lines throughout the United States were set on pause, causing delays and closures throughout the American supply chain. Due to our nation's strong resilience and ability to advance amidst challenges, the U.S. was able to recognize a larger importance of a stable domestic supply chain. As manufacturing chains gradually move from integrated processes with international collaborators to fully American supply lines, consolidations are fueling accommodation for advanced engineering processes and adoption of new assembly techniques. GP Reeves has used its ability to support the simplification and modernization of production lines to support these contemporary practices. In addition, GP Reeves has worked to ensure our team does not contribute to any supply chain concerns. Most of our equipment is manufactured in-house, so customers do not have to worry about extended lead times or delays due to supplier mishaps. This capability enhances our capacity to whole-heartedly support the country's industrial advancement.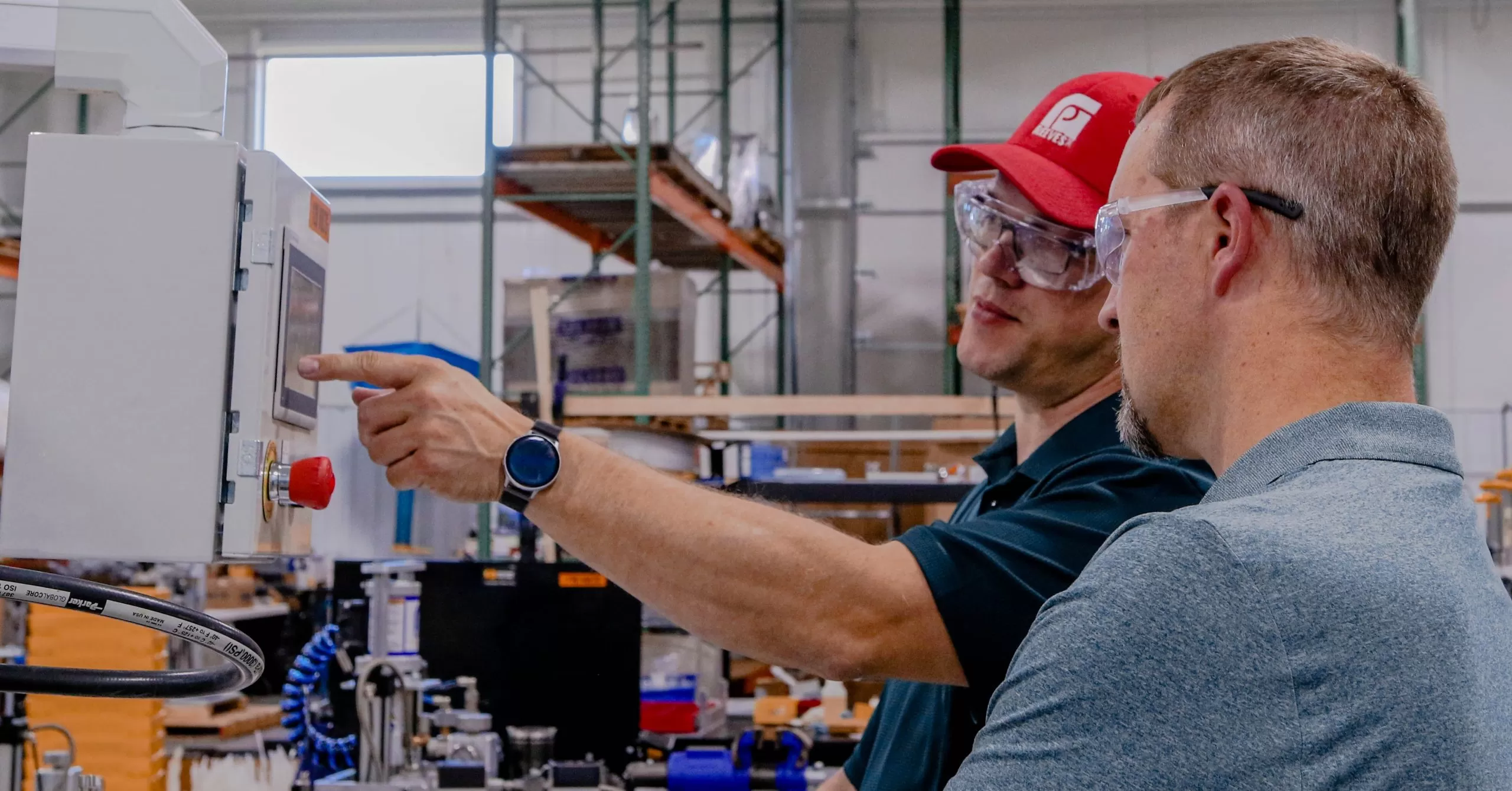 The ingenious comeback of the United States manufacturing industry from the disastrous influences of the pandemic has showcased the fortitude and vigor this area of the economy possesses. As an American-made organization, GP Reeves is grateful to conduct its operations in a nation that offers constant opportunity for growth and improvement. One of the recent focuses of the United States manufacturing industry has been optimizing production efficiencies. Our company is not only thankful to witness such innovative progress within the U.S., but to be a part of it. Automated dispense systems and our offering of turnkey solutions have provided numerous businesses with cutting edge methods of reducing production times, labor costs, and material requirements. This has empowered businesses to run at a quicker pace with increased effectiveness. As we celebrate the red, white, and blue, we are reminded of the entrepreneurial spirit and the relentless passion to innovate held by the American culture. GP Reeves is proud to participate in the economy of a country with such a devotion to dreaming and improving.
This Fourth of July season, GP Reeves is grateful to have such a substantial network of tenacious American businesses to partner with. Our dispensing equipment has supported a multitude of production methodologies all over the country, and we are appreciative for the opportunities American businesses have given us to evolve and grow. Even though some application processes have been challenging, our engineers are continuously motivated by American ingenuity to configure and customize equipment to meet the needs of every project it runs into. Whatever issue Uncle Sam may possess, the engineers at GP Reeves are determined to provide a reliable dispensing solution to meet the unique needs of a variety of industries.
Overall, GP Reeves has a lot to celebrate this Independence Day. Not only is our team enthused about fireworks, pool parties, and hot dogs, but we are truly grateful to celebrate our country's devotion to progress and America's cultivation of such a robust manufacturing industry. Our equipment is made in the U.S.A. – and that is something to be proud of.