AA1 Series Pneumatic Grease Dispensers
AA1 Pneumatic Dispensers have our patented air removal technology built into the dispenser and allow for PLC volume and rate control without the added cost of a servo.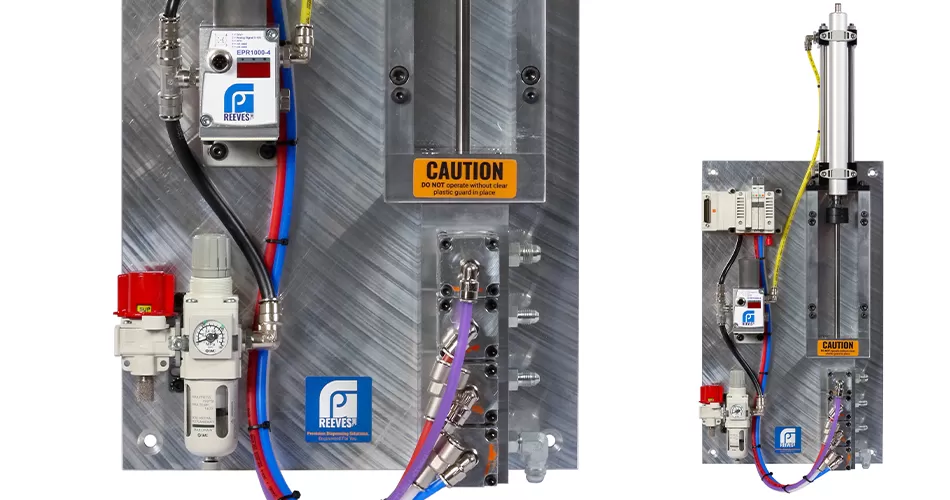 Features and Benefits
AA1s have incredible dispense flexibility and can dispense dots, daubs, beads, ribbons, and films among other dispense profiles.

The system's patented air removal process ensures only airless grease is dispensed into your manufacturing process.

AA1s provide accurate volume and dispense rate control through positive displacement and constant sensor positioning. 

AA1s produce PLC volume confirmation.
Configuration Options
Volume

High/Low Flow

Communications (EthernetIP, PROFINET, Sub-D)

Valve Stacks
Product details
AA1s come standard with built in air removal technology, removing the need for a standalone GUS unit, and ensuring no air makes its way into the dispensing system. These dispensers have a volume range of 0.20 – 1086 cc with a variety of size and flow options. AA1s are perfect for applications that require recipe control. AA1s can be used for multiple dispense sizes, and are recommended for continuous flow applications. Due to the pneumatic nature of this dispenser, you may notice the shape of the bead isn't always exactly the same, if that's essential to the application we recommend our AA8 servo-driven dispensers.
AA1s measure volume through the use of positive displacement and constant sensor positioning. Information is available on the HMI for user monitoring. AA1 dispensers use a PLC to control the piston movement and achieve the correct volume. One PLC can control up to 10 AA1s; control packages are available in standard configurations but can also be completely customized to a specific application.
AA8 Servo Dispensers for Grease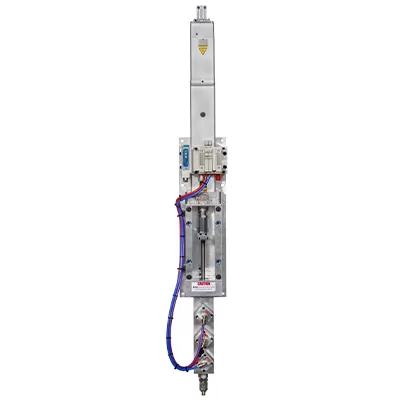 GPMD3000 Dispensers for Grease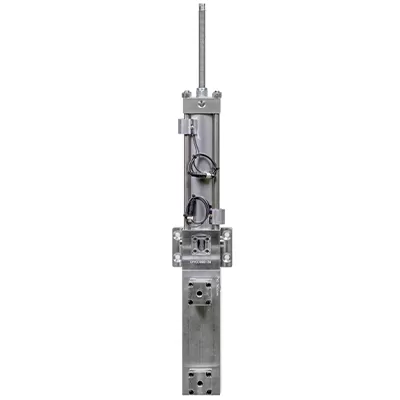 AA3 Pneumatic Dispensers for Oil