As long as Kevin can remember, fluid mechanics have been a part of his life. Kevin Reeves, the current president, is the second-generation owner of GP Reeves, and has been involved since he was a kid. Kevin's father, Gord Reeves, founded the company in 1971 and always had a knack for inventions. When Kevin was in middle school, he remembers his dad bringing home KA1229 dispensers for him to build after school, and once he was old enough to legally work, he was added to the payroll.
When Kevin went off to college, he made sure to always leave a foot in the door of GP Reeves. He wasn't sure he wanted to take over the family company, but after graduation, he realized the opportunity that he had and ran after it. His lifelong knowledge of the product line combined with his business degree prepared him to handle the business side of the company while Gord continued to handle technical aspects.
After college, Kevin came back in a sales position and spent his time meeting with customers and identifying what problems they needed solutions for. Though the offering of standard products provided high quality solutions for a variety of problems, sometimes a standard product wasn't enough. Kevin recognized this as an opportunity to expand the product line to include custom solutions. This is when GP Reeves' custom dispensing equipment sector really started to take off. From this point forward, really looking at the customer needs and finding them a solution, whether standard or custom, became part of who GP Reeves is. In fact, a lot of the time "custom" solutions turn into standard products if the problem being solved is more universal than just one application.
"Quite often I get calls about products that I built in the mid-90s, and they're still running good today."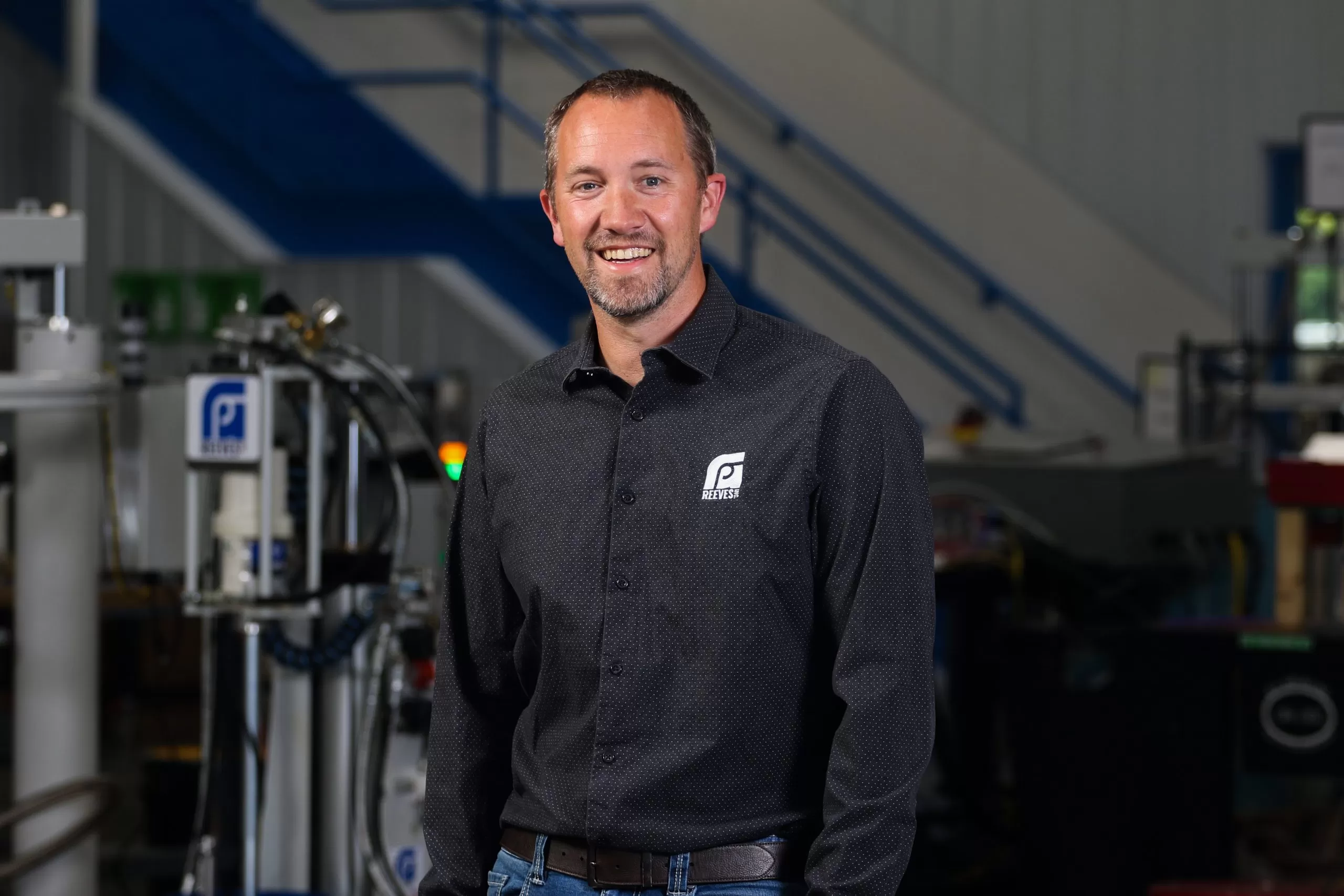 Around 2010, Kevin took a step up in the company and took on most of the managerial tasks. In 2017, the torch was officially passed from Gord to Kevin. Since becoming the official President and Owner of GP Reeves, Kevin has managed to increase sales, the size of our team, and our product line. Though growth has been apparent in the company's recent history, his goal isn't exponential growth. The most important part of the GP Reeves legacy that Kevin wants to maintain is the product quality. He's noted, "Quite often I get calls about products that I built in the mid-90s, and they're still running good today." Ensuring that customers can count on long lasting products is important to Kevin, which is why we don't love taking on custom projects or new applications on a tight deadline; we don't want to produce a product that doesn't meet our standards of excellence and reliability.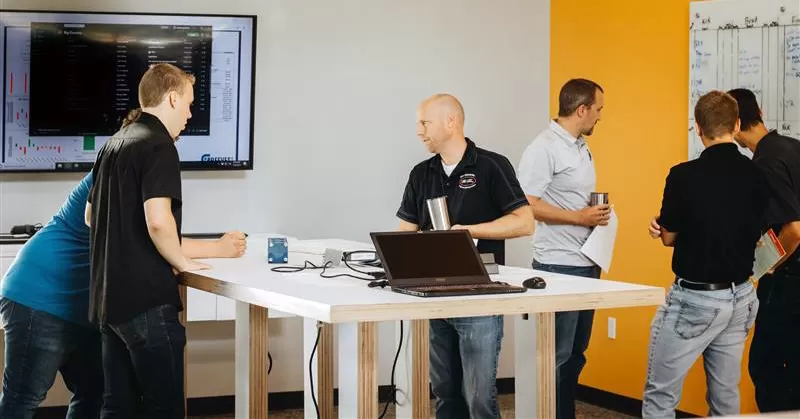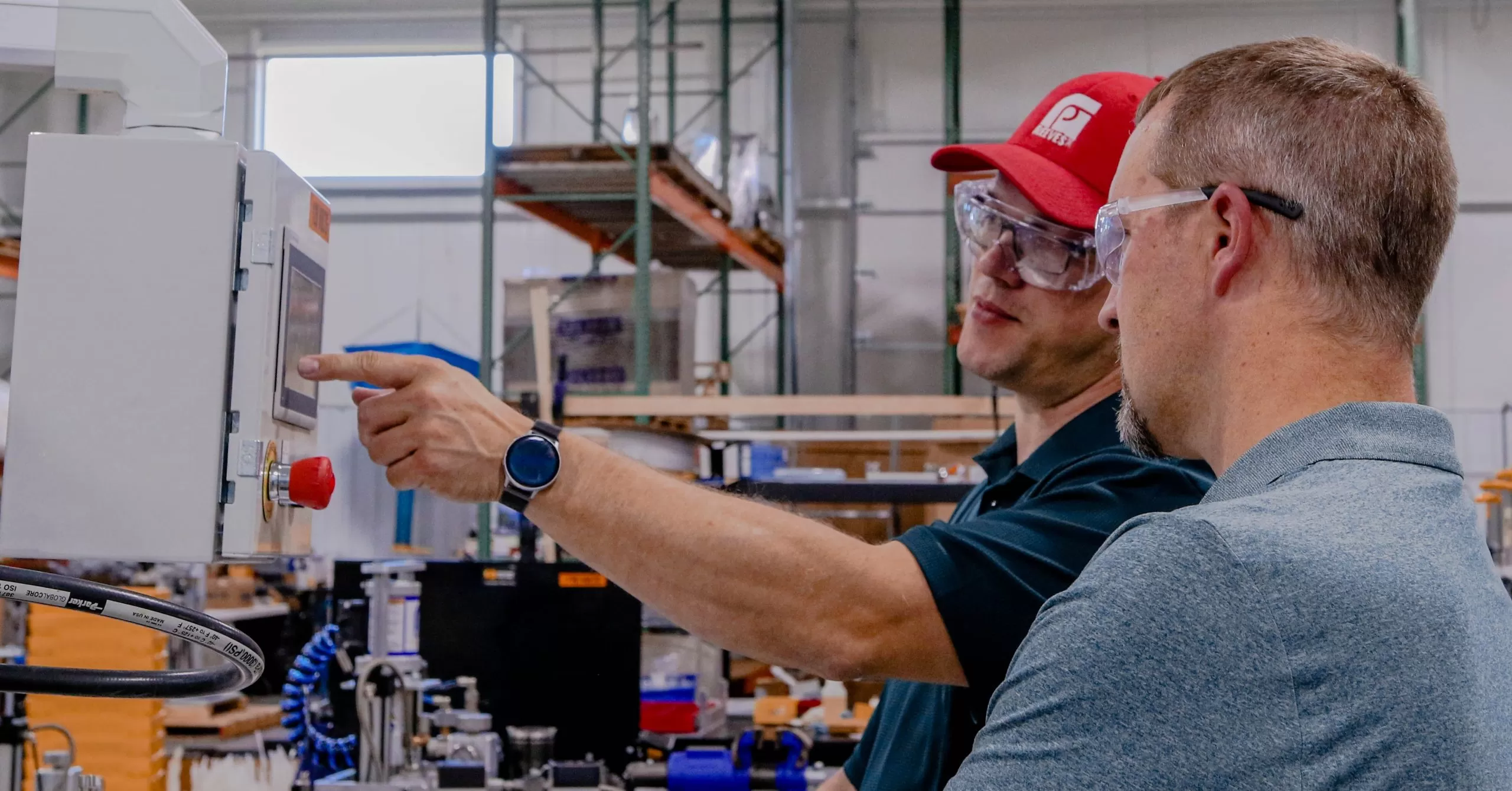 The growth that Kevin is after is very strategic; when making big jumps in sales and product output, he wants to make sure we remain stable at our core. For a while, an annual growth of 20% was something he was shooting for. After seeing how COVID impacted not only our company but the entire globe, the company's new goal is to maintain steady growth without overwhelming our employees or our logistics. Kevin shares, "It's easy to have growth that spikes and levels off, but turning that growth into a stair step, where you take one step and it becomes rock solid before taking the next one is key."
Another important aspect of GP Reeves according to Kevin is the culture of the company. The employees of GP Reeves are a tight knit group, and Kevin wants to keep that feeling of togetherness alive no matter how much the company grows. Part of maintaining the family-oriented atmosphere that exists at GP Reeves is recognizing and respecting that our employees have family, friends, and life in general outside of work. In Kevin's words, "I want the culture at work to be good, it's uplifting, it's positive, it's not poisonous. A place where it's not just about what you can do but who you are as a person."
Q&A with Kevin
What do you see as GP Reeves biggest strengths?
The fact that we're small, nimble, and customer focused, rather than just a product that we're trying to sell. Most other dispensing companies are just doing dispensing, they have a "buy a dispenser and leave me alone" mentality, whereas we're more focused on providing a solution. Dispense automation is another strength, we can do full turnkey system. But even if it's just dispensing and assembling, being able to do that precision dispensing to be integrated into an existing assembly process is hands down, night and day, an improvement from what anybody else can do.
What is your favorite product?
Tried and true, it's really the GSS. They're super fun, they go together quick, and it's just a lot of intricate parts. For me, it's very similar to a product I built in my living room when I was 13, I was building KA1229 dispensers at home, which was like the predecessor to the GSS. That kind of brings you back to that fun time of building those at home.
What are your goals to maintain the product quality that GP Reeves is known for?
Embracing the culture change of ISO, we have similar benefits already, we're nimble and customer focused, and those are all good things. But at the same time, we need to anchor that foundation of ISO principles to make sure that we're producing a product that is of high quality. Even though we're nimble and we can make a design change quick, quite often we need to make sure we're following those rules of ISO to make sure that we're always producing a product that's rock solid, and robust.
What do you see on the horizon in the dispensing industry?
In the early 80s, basically all the grease that was applied in assembly was done with what we call acid brushes. They would just dip the brush in a can, scoop grease out and lather it on the part; they had no idea how much material they were using and to be frank, they didn't care. The assembler could forget to grease the part and it might go unnoticed. In addition to the increase in precision, the whole industry is moving towards more expensive materials along with the need to know how much material was dispensed. The traceability of who put material on and when is becoming increasingly important. Plus, with the integration of robots and automation companies are utilizing fewer actual people to manually dispense onto parts. We're finding that as the market outsources to foreign countries, they're going back to the acid brush, and that doesn't meet the quality standards. So as things come back, they're coming back more automated, which is all the more reason to have precision dispensing.
Dying to know more about our plans for constant improvement?
Fill out the form below and we'll follow up with you!